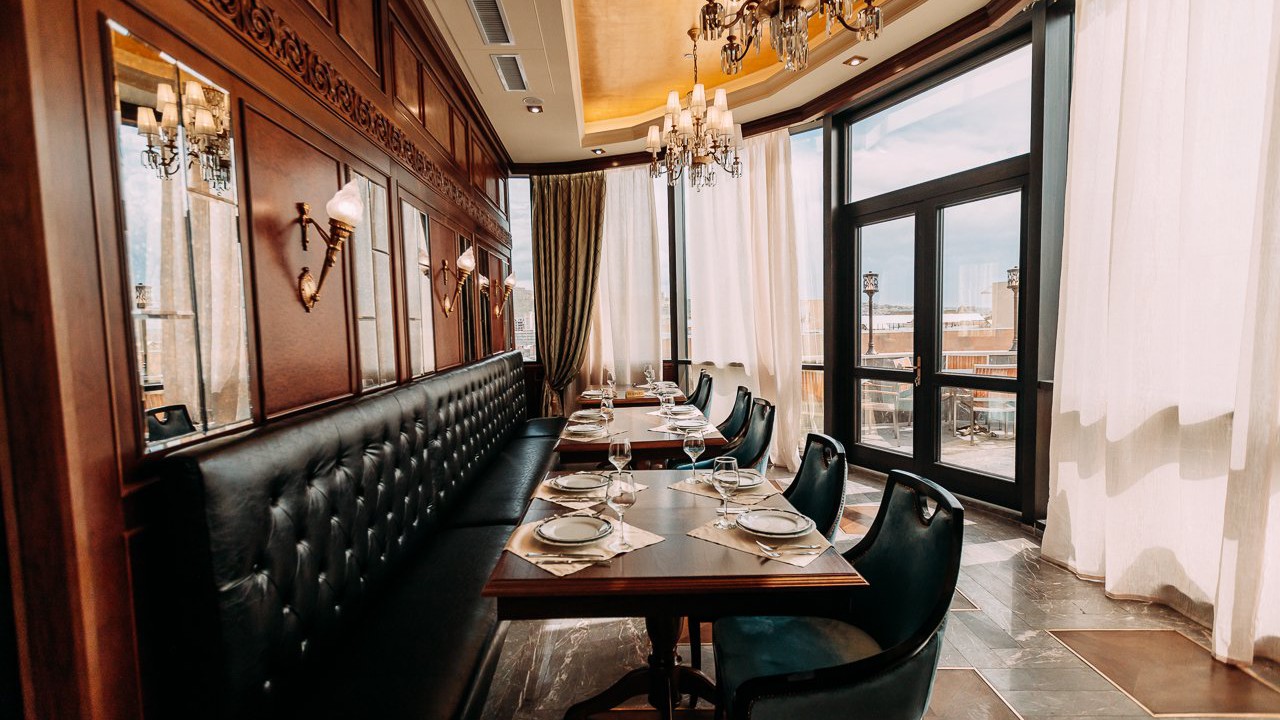 Level 11 Rooftop
---
One of the most important business cards of ''Golden palace'' hotel is the ''Level 11 Restaurant'', which is known for its continental cuisine, impressive view, and luxurious design.
The restaurant can host up to 60 people. Various events are organized here.
The cafe-bar has a great demand and serves a wide selection of Armenian and European wines.