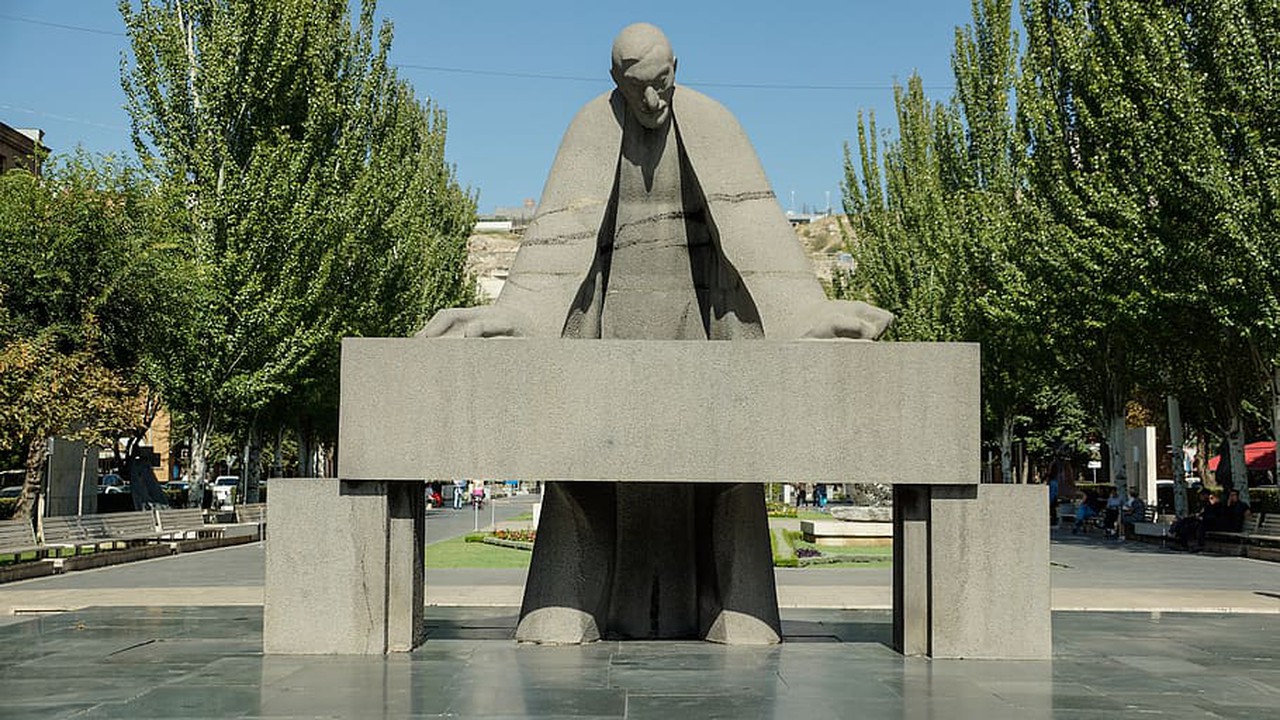 Sculptor: A. Hovsepyan
Architect: S. Petrosyan
Material: Basalt, granite
Year: 1974
---
Monument to Alexander Tamanyan, Armenian and Soviet architect, author of the general plan of the city of Yerevan and buildings in Yerevan, St. Petersburg and Moscow, People's Architect of the Armenian USSR (1926), Winner of the Stalin Prize of the second degree, is located in the center of Yerevan, opposite the Cascade complex. The monument was installed in 1974, it is made of basalt and granite, the height is 3 meters.
The stones that the architect relies on symbolize: on the left - the old architecture of the city, on the right - the architecture of the new period, and Tamanyan himself is a uniting bridge between these two periods.
In the right corner of the pedestal of the monument to Alexander Tamanyan, a plan of Yerevan and the following line of Yeghishe Charents about Tamanyan are engraved. "He must have seen the sunny city."