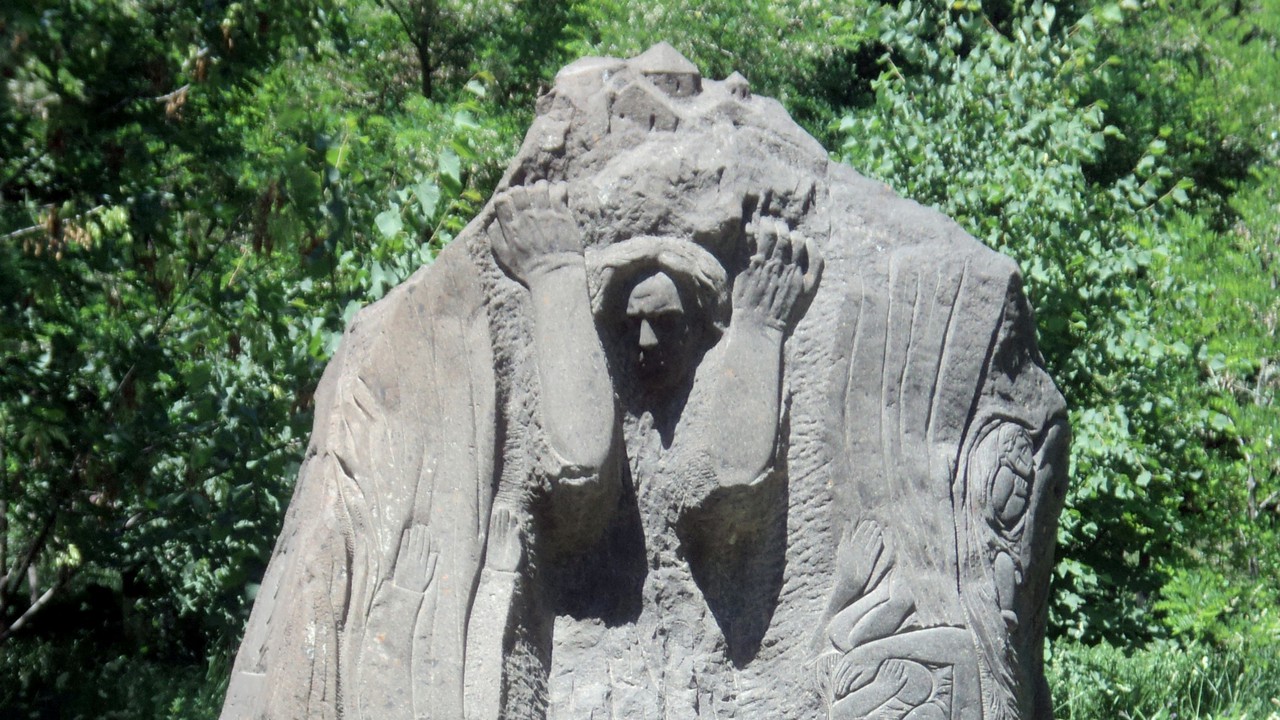 Sculptor: A. Avetisyan
Material: Tufa
Year: 2004
---
Franz Werfel is an Austrian writer, humanist, one of the founders of expressionism in German literature, and the author of ՛՛The Forty Days of Musa Dagh՛՛.
Under the plaque placed on the wall of the Armenian Genocide Memorial stands an urn brought from Werfel's grave.
The monument to Franz Werfel is located in Nansen Park (Nor Nork 2nd block).
---
Nansen park, Nor Nork 2nd block