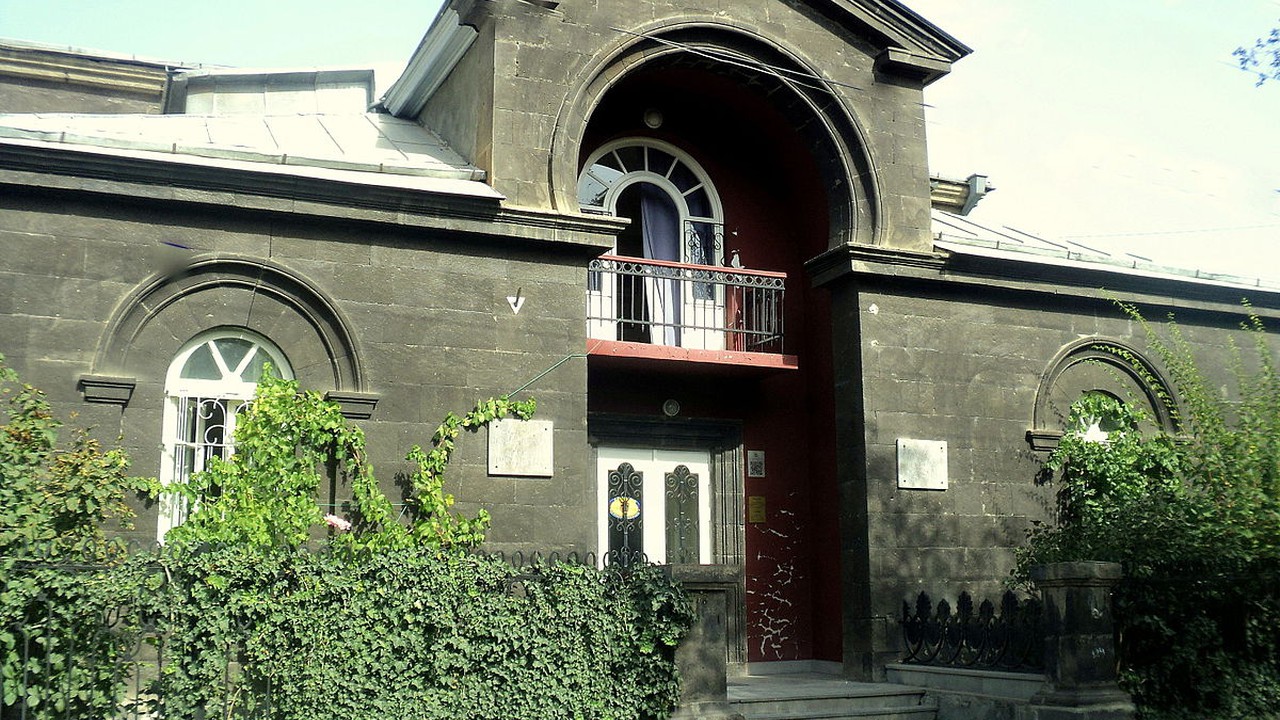 House-Museum of Avetik Isahakian
---
The opening of the Yerevan house-museum of Armenian poet, prose writer, translator, literary and public figure Avetik Isahakian took place on October 31, 1963.
---
In 1945, the Government of Armenia made a decision to give a house to the great poet on his 70th anniversary, as a birthday present. The house was built by the plan of architect Pertchanoush Msryan and, according to the poet's wish; it was constructed with black polished tufa. It is a two storied house and, due to its triangle-cupola and entrance-porch, bears a resemblance to an Armenian chapel.
Since 1946, Isahakyan had lived in this house together with his family. After his death in 1958, in reference to decision of the Council of Ministers of the Armenian SSR Avetik Isahakyan's house was changed into memorial museum with the purpose to immortalize the name of the eminent Armenian poet.
The museum opened its doors to visitors in 1963. On the first floor is the memorial section: the cabinet, the personal library, the bedroom and the living room, which are preserved in their original form. The building was partially changed in 1958-1960, the second floor was added, where the visitors can get acquainted with the exhibition representing the life and creative path of the great poet (documents, manuscripts, photos, personal belongings, translations etc).
The garden next to the private house, where the trees planted by the Master are carefully preserved, gives a special charm to the museum. In the center of the garden is a tufa bench, which is a unique gift of Armenian architects on the occasion of the 80th anniversary of the Master.
WORKING HOURS
---
Tuesday-Saturday 10:30-17:00

Sunday 11:00-16:00

Closed on Monday
ENTRANCE FEE
---
Students - 300 AMD

Children - 300 AMD

Adults - 500 AMD

Retirees - free

EXCURSIONS
---
Armenian - 2000 AMD

Foreign languages / Russian, English / - 2500 AMD