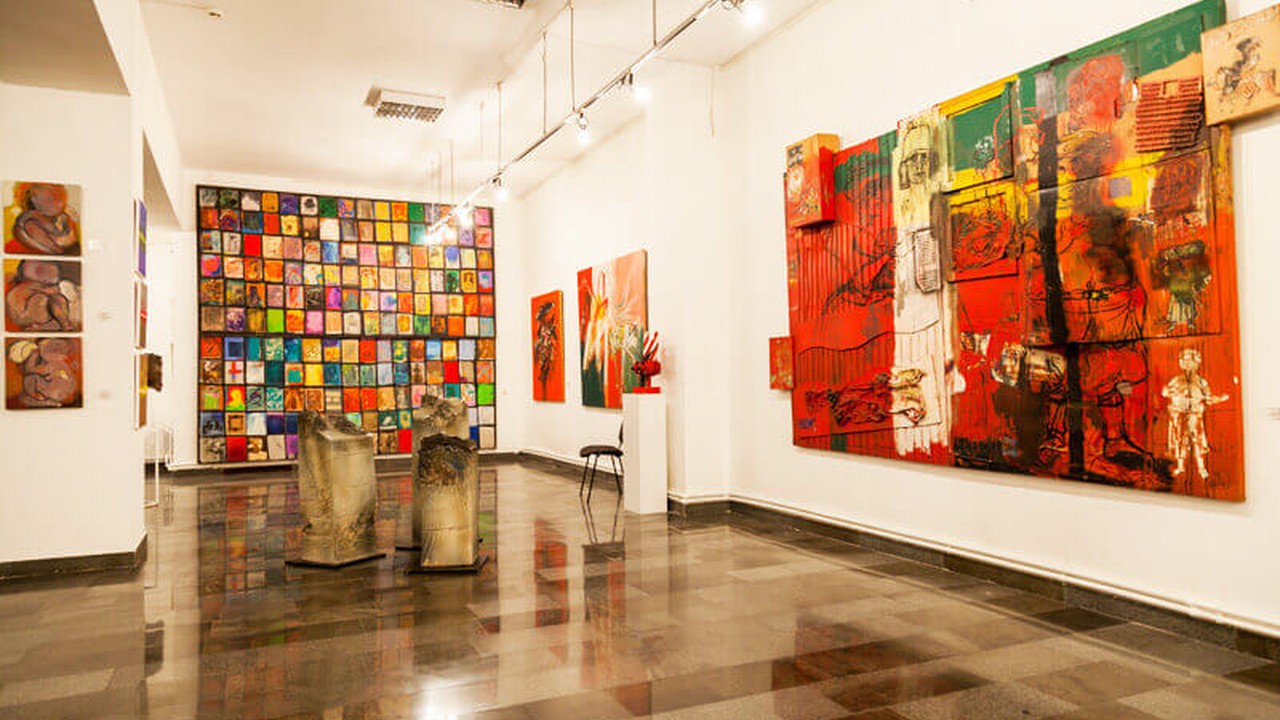 Yerevan Museum of Modern Art
---
The museum offers its visitors excursions in different languages, introducing guests to contemporary Armenian art.
---
The Yerevan Museum of Modern Art was founded in 1972 by the efforts of Henrik Igityan, Yerevan Mayor G. Hasratyan and the best Armenian painters. As a specialized museum of modern art this establishment was the first not only in the former Soviet Union, but also in the whole socialist block.
The first exhibition of the museum completely consisted of the works of the Armenian artists of the 1960s granted to the museum by them. The main exhibits of the museum are the works of Minas Avetisyan, Ashot Hovhannisyan, Martin Petrosyan, Hakob Hakobyan, Gayane Khachatryan, Vruyr Galstyan, the Elibekyan brothers, Haroutioun Galentz, Rudolph Khachatryan, Ashot Bayandur and other outstanding artists.
In 2007 a new building was allocated to the museum where the works of the artists of middle and younger generation are exhibited.
The artists of the 1980s such as Kamo Nigaryan, Marine Dilanyan, Albert Hakobyan, Mnavel Baghdasaryan, Arevik Arevshatyan, Ruben Grigoryan, Armen Gevorgyan, Sona Banoyan, Vahan Rumelyan, Moko Khachatryan, Gagik Ghazanchyan, Tigran Matulyan, Mushegh Mkhitaryan, Teni Vardanyan, Gabriel Manukyan, Sargis Hamalbashyan, Artur and Ararat Sargsyans and others are exhibited there.
In 2004 the museum received the works of the well-known American painter Emil Kazaz by the benefactor Grigor Muradyan, and in 2010 the sculptures of the Canadian artist Karen Petrosyan by the Kapan Copper and Molybdenum Combine.

Headed by Henrik Igityan the staff of the museum prepared a number of albums, such as "Kochar", "A. Bazhbeuk-Melikyan", "From Hovnatanyan to Minas","Museum","Armenian palette I", "Armenian palette II", "Minas Avetisyan", "Vruir Galstyan", "Ashot Hovhannisyan", as well as individual catalogues of the artists of 1980s. Now the catalogue of "Yerevan Modern Art Museum" is being prepared for publication.
WORKING HOURS

---
Tuesday-Sunday 11:00 -18:00

Closed on Monday
ENTRANCE FEE

---
Adults - 1500 AMD

Students - 1000 AMD

Schoolchildren - 300 AMD

EXCURSION

---
Armenian - 2000 AMD

Foreign languages - 4000 AMD