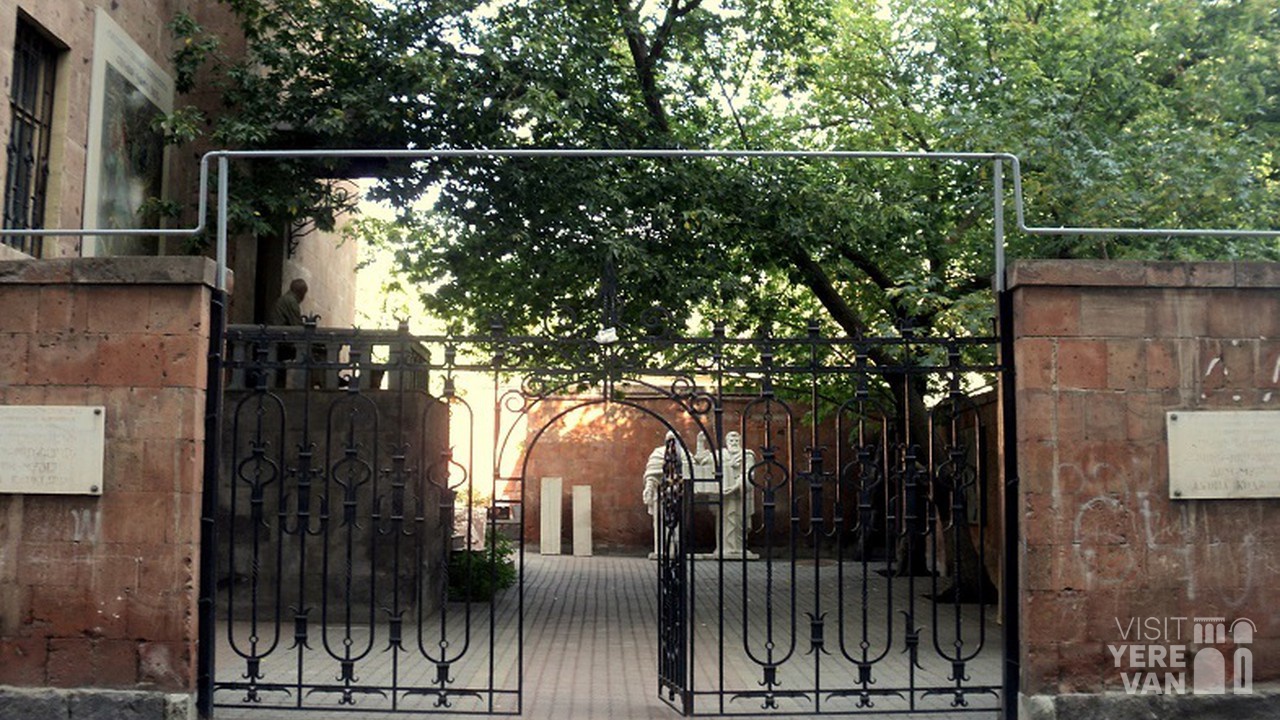 Hakob Kojoyan and Ara Sargsyan House-Museum
---
The joint house-museum of the Armenian artist Hakob Kojoyan and the Armenian sculptor, founder of the Union of Artists of Yerevan (1932) and its first president Ara Sargsyan is one of the branches of the National Gallery of Armenia, which was opened in 1973.
---
In 1973 the two-storey private residence of sculptor Ara Sargsyan and painter Hakob Kojoyan, was given to the state by their successors. The building served as a house for the families of these two renowned Armenians and was used as a studio for the famed artists themselves. The previous residence currently operates as a house museum overseen by the National Gallery of Armenia.
Ara Sargsyan's (1902-1969) art section displays the sculptor's works from the National Gallery collection, pieces from the family property, photos of works made in student years and handwritten memoirs. Here one can also find the theatrical accessories and graphic design works made by the artist.

The second floor displays Hakob Kojoyan's works, handwritten documents, and personal belongings. Some of the works have been provided to the museum by the National Gallery of Armenia, others are donations from the painter's successors.
Kojoyan's role in the history of Armenian painting is very significant. His art is comprehensive, including graphic design, painting, and different branches of decorative applied art. 
WORKING HOURS
---
Tuesday-Saturday 11: 00-17:00

Sunday 11:00-16:00

Closed on Monday
ЕNTRANCE FEE
---
Locals - 400 AMD

Foreigners - 500 AMD

Children (up to 7 years old) - Free
EXCURSIONS
Armenian - 2000 AMD

Russian - 2000 AMD