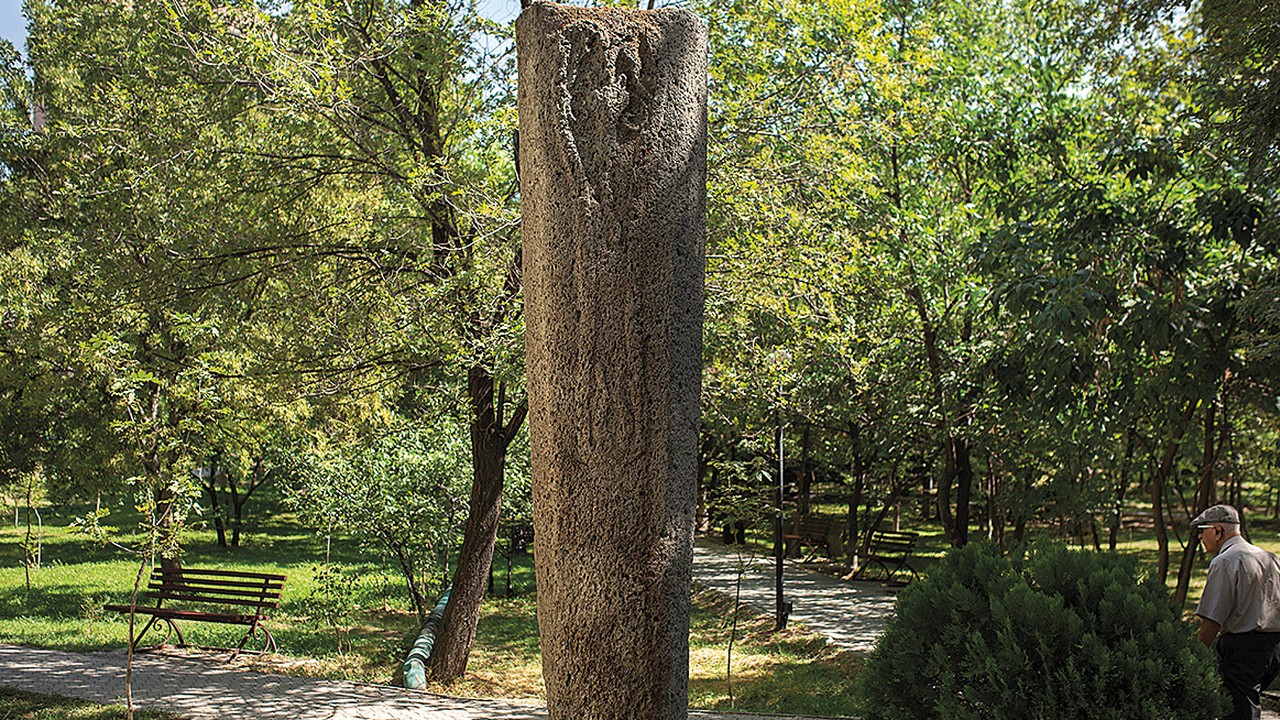 Dragon stones are special monuments found in the high pastures of the Armenian highlands. They have carvings of animals on them. There are about 150 of these monuments known today, and around 100 of them are in Armenia.
Starting from the late 1960s, seven dragon stones were moved to Yerevan at different times. One came from Aragats, and the other six came from the Geghama Mountains.
Bull-shaped Lake Gegharda 2 was discovered by Nikolay Mar and Yakov Smirnov in 1910 in the area of Lake Gegharda on the southern heights of the Geghama Mountains. The fish-shaped Lake Gegharda 5 was discovered by the expedition of the Institute of Archaeology and Ethnography in 1963. These dragon stones were displaced from their original place in the 1970s when Gegharda Lake was expanding and were placed in Nor Nork Park.