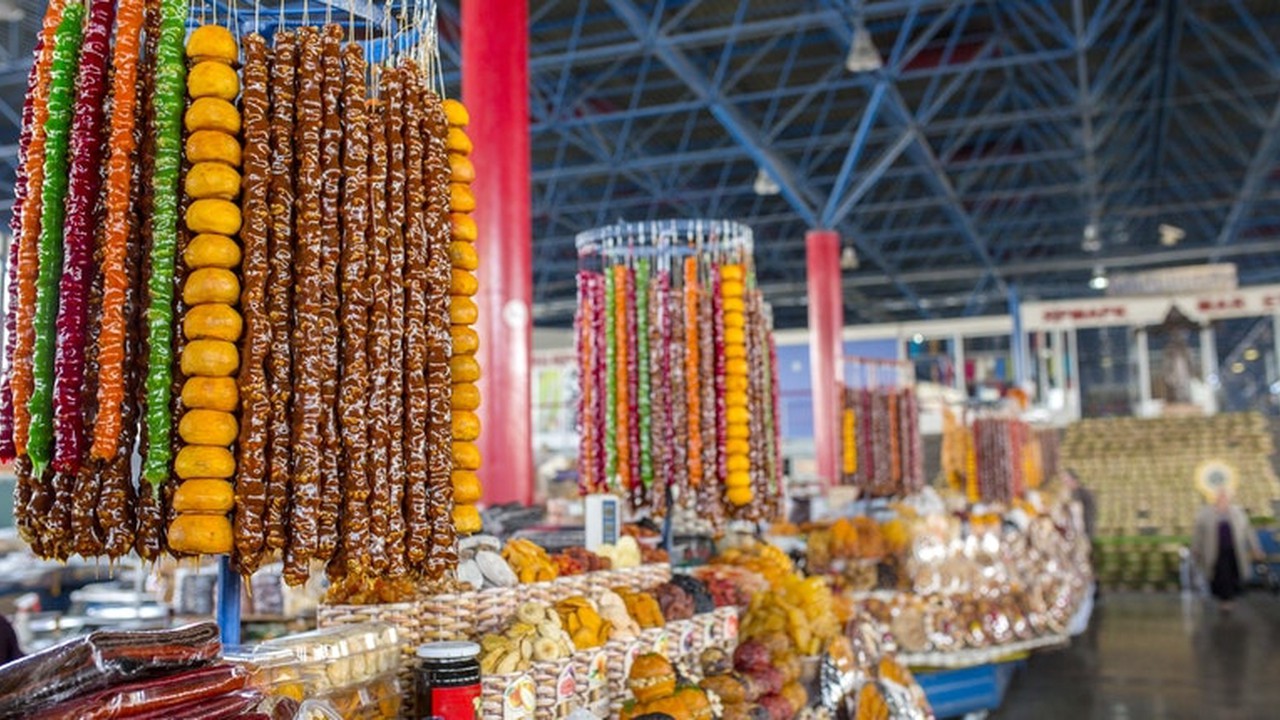 It offers a genuine taste of local life and an opportunity to experience the Armenian way of living.
---
Armenian cuisine is known for its centuries-old traditions and the Armenian people's hospitable nature. The cuisine features a diverse range of dishes that incorporate organic ingredients, flavorful spices, and delicious sweets. In Yerevan, there are several markets where visitors can explore and experience the local food culture.
One of the most popular markets in Yerevan is the "GUM" market, named after the nearby department store. It offers a wide variety of food items such as organic dairy products, fresh fruits and vegetables, spices, and sweets. The market not only serves as a place to shop but also provides a glimpse into the Armenian way of life and the authentic flavors of Armenian cuisine.
It is a must-visit destination for those seeking to immerse themselves in the local food scene and experience traditional Armenian hospitality.