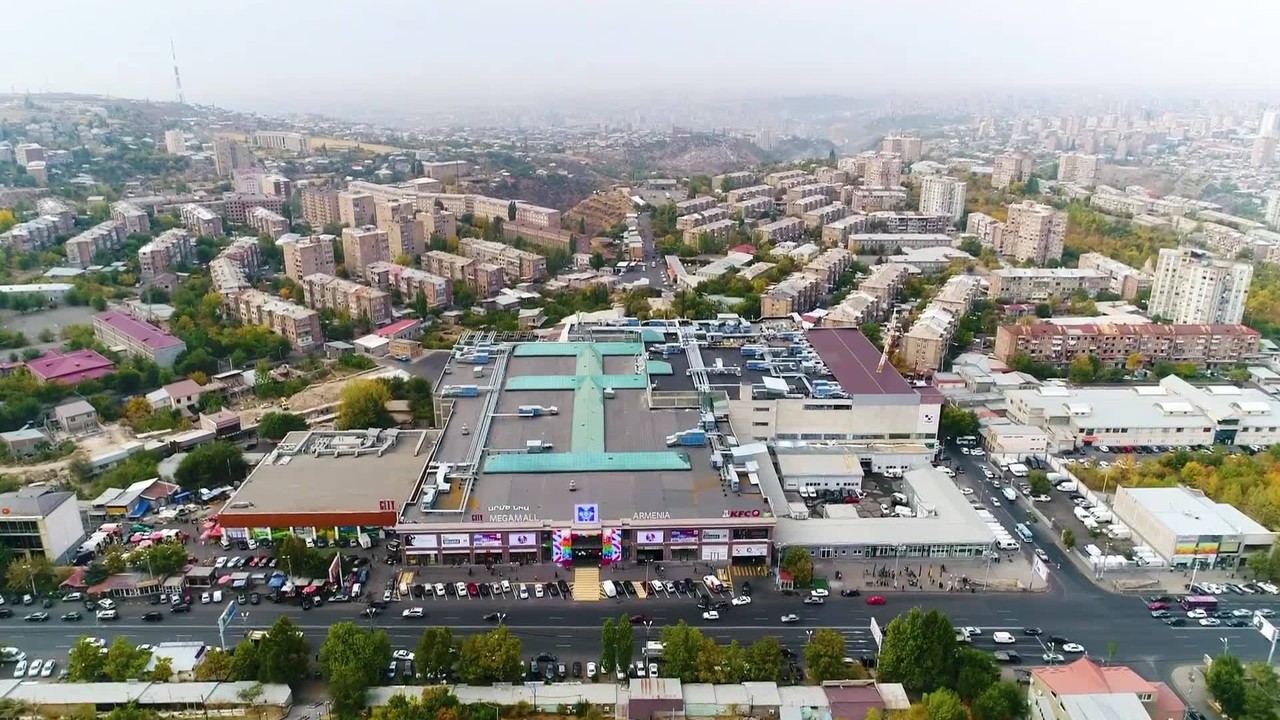 ''Megamall Armenia'' Shopping Center
---
The largest shopping and entertainment center in Armenia as well as the entire region.
---
"MegaMall Armenia" is a multifunctional shopping and entertainment center located in the Nor Nork administrative district.
The shopping center has 6 floors, where about 100 local and international brands are represented. It also has an underground parking lot with space for about 1,800 cars on three floors below ground. 
In addition to shops, the mall features the largest playground in the region, a cinema, restaurants-cafes, as well as a food court. 
Inside the shopping center, one can admire the "Night"  fresco by renowned Armenian artist Minas Avetisyan, created in 1973. The fresco has been restored by a team of Italian specialists led by Fabrizio Lacoboni
Moreover, the mall has a fountain that holds a Guinness World Record.