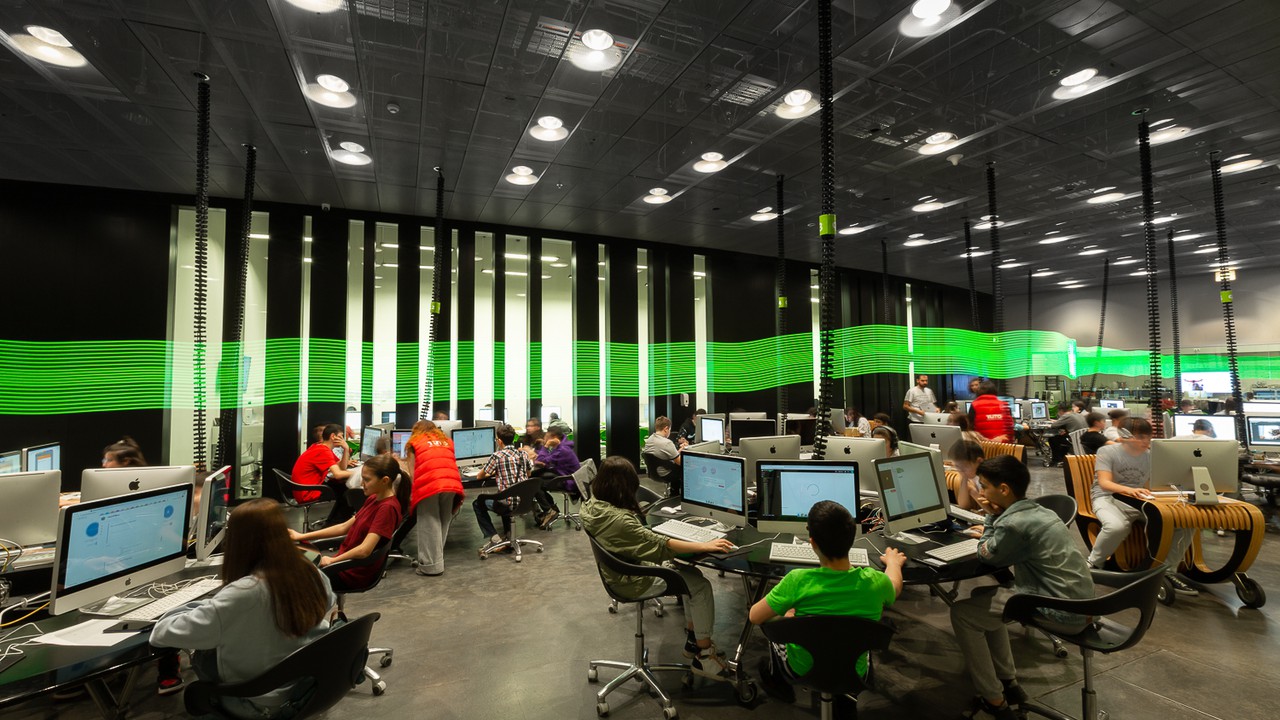 The first ''Tumo'' creative technologies center was founded in 2011 in Yerevan, located at Halabyan 16, at the end of Tumanyan Park. The center in Yerevan also serves as the headquarters of the company. The name "Tumo" was inspired by Tumanyan Park, which is named after the great Armenian writer Hovhannes Tumanyan.
''Tumo'' is a free educational center for 12-18-year-olds, specializing in design and technology. Currently, there are approximately 15,000 active students attending the center. Tumo provides free space and necessary equipment for young people to pass educational stages and develop technical skills. ''Tumo's'' educational program consists of self-study exercises, courses, and workshops in 14 main areas.
There are 5 ''Tumo'' centers in Armenia: in Yerevan, Sevan, Dilijan, Gyumri, and Stepanakert. Outside of Armenia, there are Tumo centers in Paris, Beirut, Moscow,Tirana, Berlin, Kyiv, and Lyon.
''Tumo'' Center in Yerevan was designed by architect Bernard Khoury, and the initiative for the center came from the Simonyan Educational Foundation, led by Sam and Sylva Simonyan.
Sam Simonyan is an Armenian-American engineer and entrepreneur who achieved significant success in the field of telecommunications with his company INET during the 1990s.

Marie Lou Papazian,the General Director of ''Tumo'', was indeed responsible for developing ''Tumo's'' educational program and managing the design and construction of the center's first building.