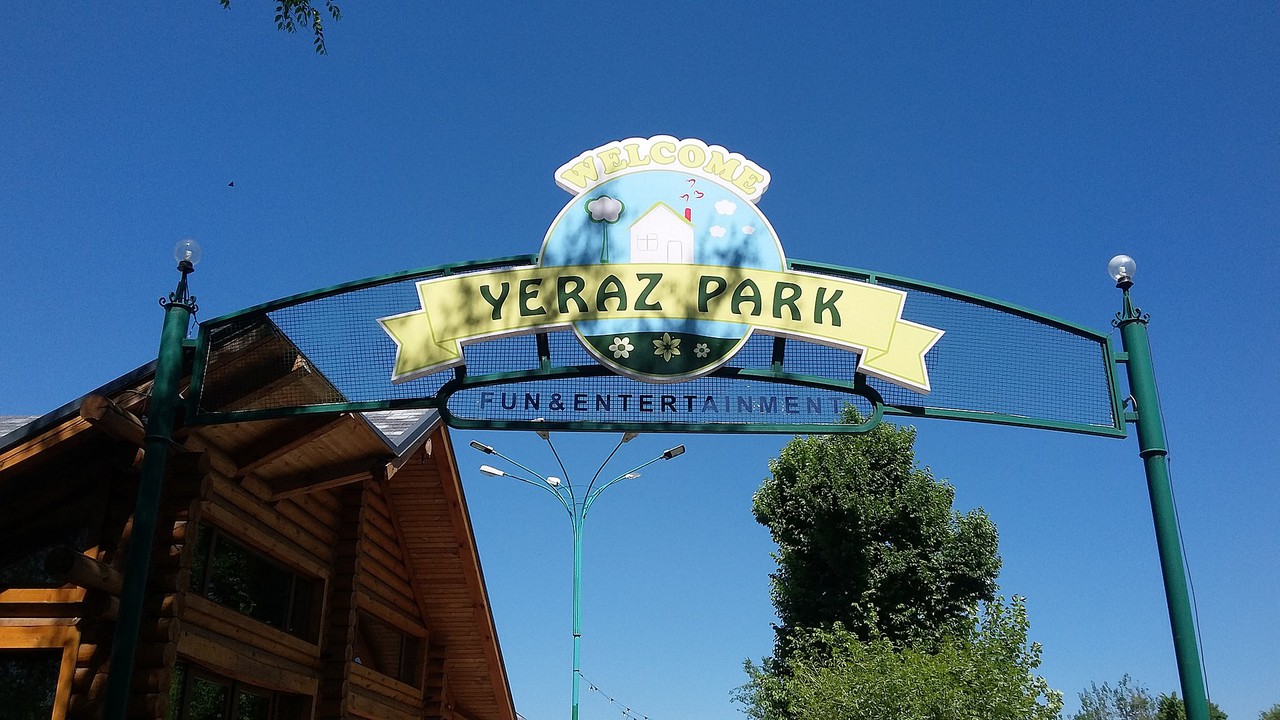 ''Yeraz Park'' is located in Arabkir administrative district of Yerevan. The park got its name from the nearby ''Yeraz'' automobile factory operating from 1966 to 1996 (abbreviated from Russian: ''Ереванский автомобильный завод''- Yerevan Car factory). The meaning of the word "Yeraz'' - "dream" is derived from the motto of the park. "Where dreams come true." The park includes a children's playground, children's attractions, a large lake with ducks, where you can drive a boat, restaurants, and cafes.
Not far from the entrance to the park there is an installation called "Heart" in the form of a beating red heart.
You can enjoy the breath of nature in the park, where it is safe and secure. The park has the biggest outdoor trampoline, shooting range, outdoor-closed cafes, restaurants, attractions, and other entertainment pavilions.
The park is crowded at all times of the year. In the summer, a number of festivals and events are held in the park, traditional Armenian holidays are celebrated: Vardavar, Grape Blessing, and a crawling contest are organized for the youngest visitors.
In winter, ''Yeraz Park'' turns into ''Winter Park''. The park is similar to Lapland in Armenia and Transcaucasia. Thanks to this initiative, for the first time, it is possible to meet Santa Claus, Mrs. Claus, elves, and of course Santa's reindeer, led by Rudolph. In special cottages, programs are implemented to provide children with winter entertainment, and the lake area is turned into a skating rink, which is the largest open-air skating rink in Yerevan and fully meets Olympic standards.