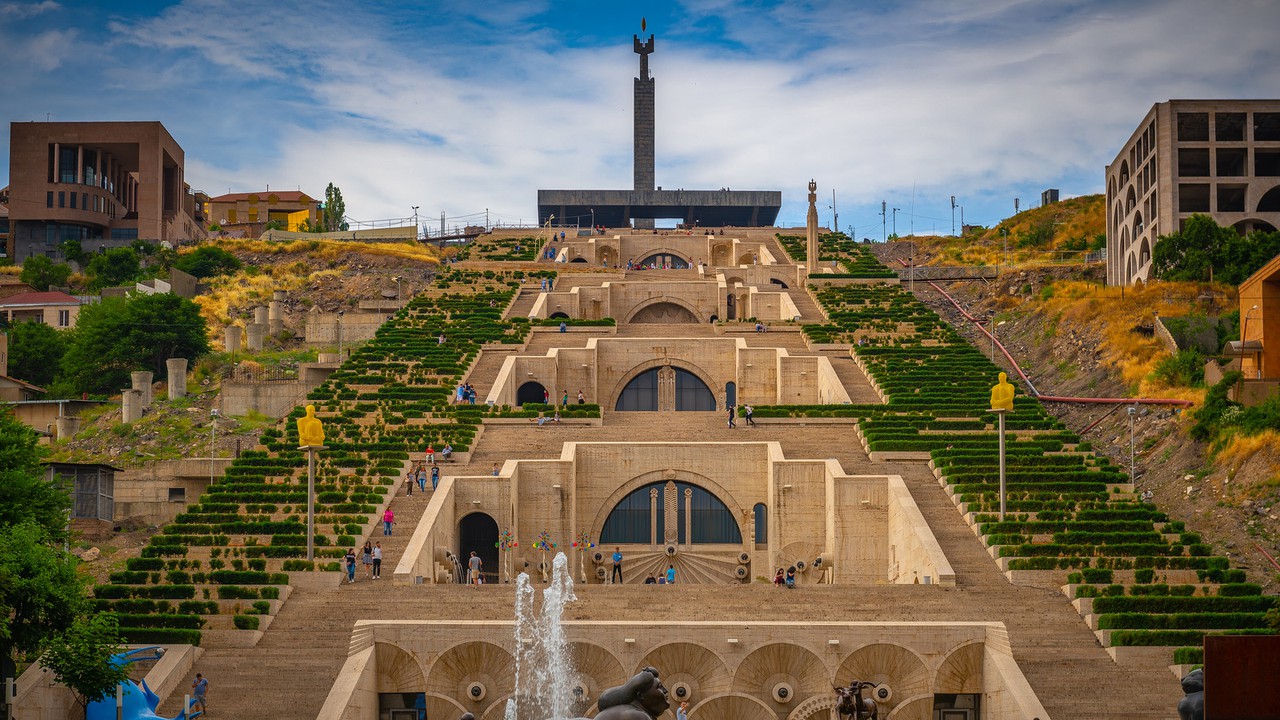 Monument to the 50th anniversary of the October Revolution
---
Height: 65 m
Architects: Jim Torosyan, Sargis Gurzadyan
Year: 1967
Material: basalt
---
The monument to the 50th anniversary of the October Revolution is located in the Arabkir administrative district of Yerevan, at the beginning of Azatutyan Avenue, above the Cascade complex.
The monument was built in 1967 and is dedicated to the 50th anniversary of the establishment of the Soviet Union in Armenia. The 50-meter obelisk, which is 65 meters, symbolizes the 50th anniversary. It ends with three slightly pointed arches. Such an end of the monument was used in the Urartian period and used to symbolize the royal crown.
 A stylized pine tree (15m) is perceived as a wheat spike, which had historical and cultural significance in the past and symbolized the Tree of Life.