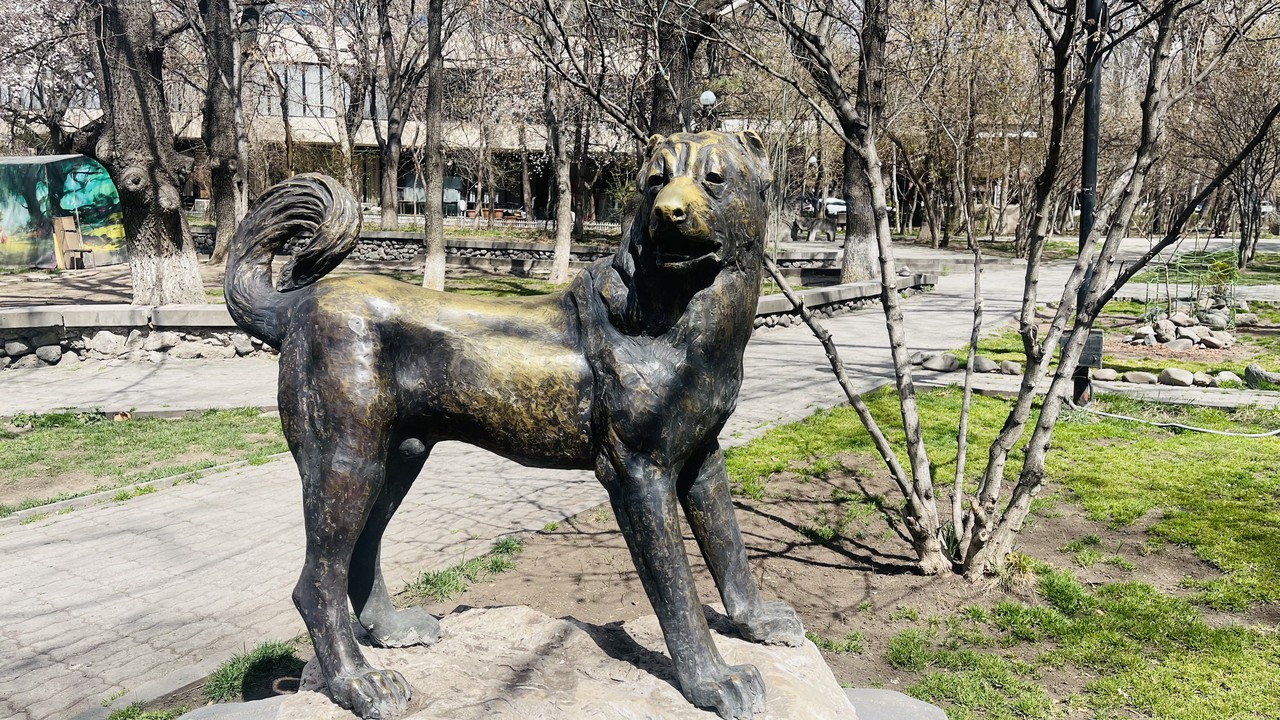 Monument to Armenian Gampr
---
The Armenian Gampr is an Armenian breed of flock guardian dog native to the Armenian Highlands. It falls within the Ovcharka group of livestock guardian dogs, which can be found throughout the Transcaucasus area.
The principal traditional use of the Gampr was as a flock guardian dog, protecting flocks of sheep and goats from attack – particularly by wolves – on the upland pastures of mountainous regions of Armenia. Although sheep-herding has declined in the country since independence, wolves continue to threaten flocks; in 2006 some 2000 dogs were still in use for this purpose. They may also be used to guard people and property, another traditional use.
The monument to the Armenian Gampr is located in the center of Yerevan, in the Circular Park, at the intersection of Teryan and Moskovyan streets.
It is a gift from the Armenian community of Amsterdam on the occasion of the 2800th anniversary of the capital.
The following words are engraved in the monument:
"From the Armenian community of Amsterdam to the city of Yerevan on the occasion of the 2800th anniversary."

---
Crossroads of Moskovyan and Teryan streets