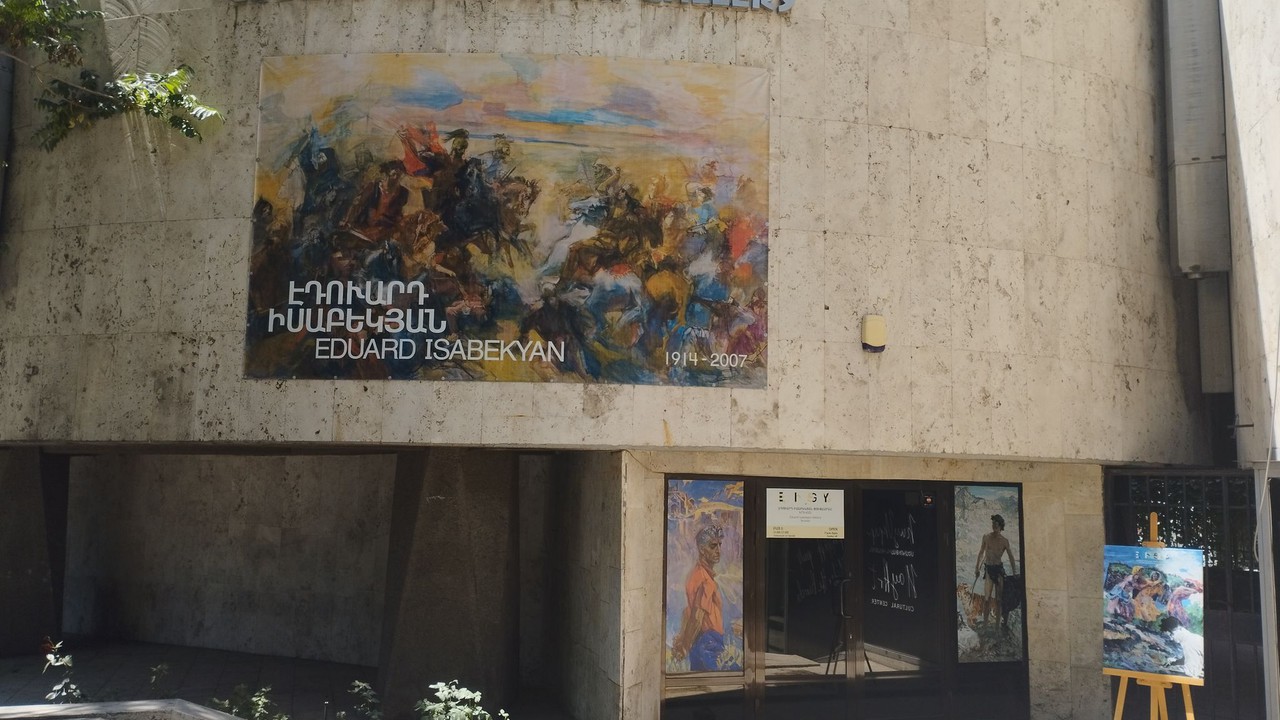 ''Edvard Isabekyan'' Gallery
---
Eduard Isabekyan was an Armenian painter, founder of thematic compositional genre in Armenia.
---
Edvard Isabekyan gallery was founded in 2004 and opened in 2013. Edvard Isabekyan's son Aram Isabekyan has donated 28 of Edvard's well-known paintings to the city of Yerevan which were presented in his permanent exhibition. Irina Isabekyan has been the director of the gallery since its opening.
Edvard Isabekyan's art is being displayed on both floors of the gallery. On the circular-shaped top floor are his large epical paintings. The painter's view on history transforms today's power, pride, virility, and the spirit of past victory.
The gallery is also actively involved in Yerevan's cultural life. The director Irina Isabekyan organizes events, lectures, and meetings that are aimed to discover Edvard Isabekyan as a painter, writer, educator, caring citizen but foremost as a patriot.
WORKING HOURS
---
Monday - Saturday: 11:00-17:00

Sunday: closed

ENTRANCE FEE
---
Standard ticket: 1000 AMD

EXCURSION
---
Free audio guide service.