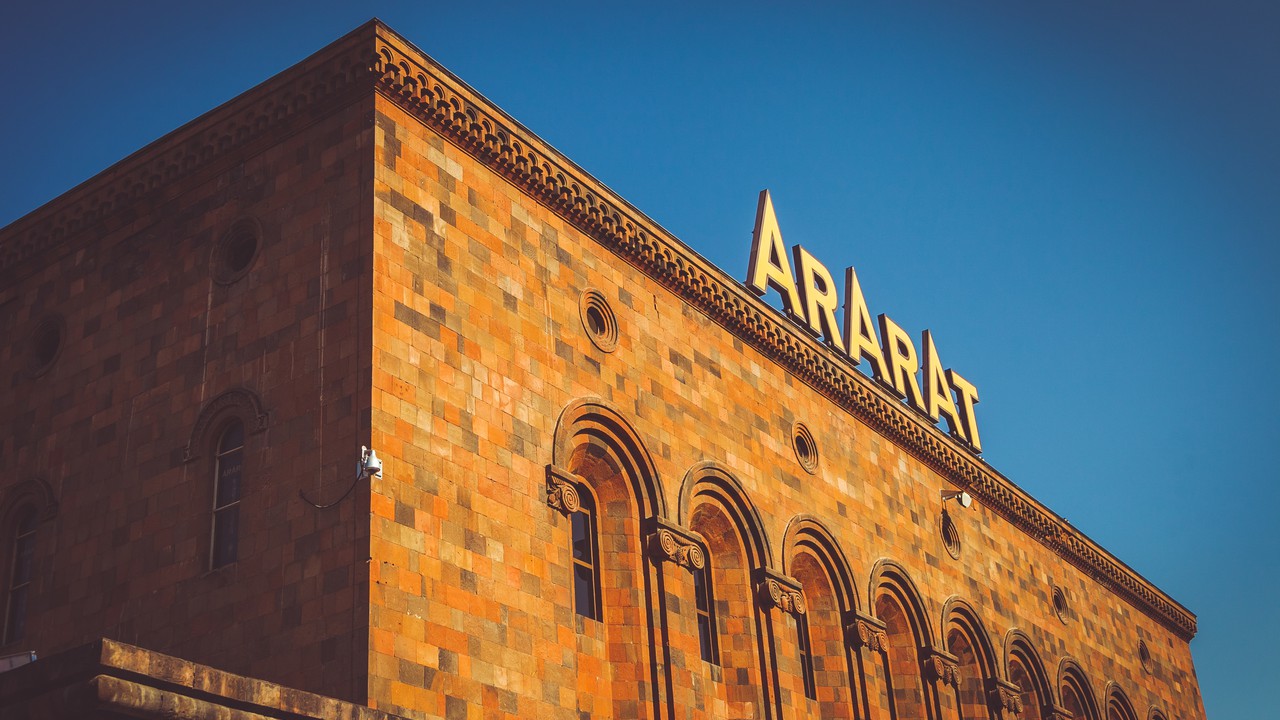 Discover a wonderful world where history intertwines with modernity, tradition — with innovations, generosity of the land — with creative passion of masters.
---
ARARAT Museum is more than a destination, it's a unique opportunity to reveal one of the most iconic symbols of Armenia – the legendary Armenian brandy ARARAT.
The visit to the Museum offers an immersive experience that reveals the centuries-old history, the mastery of creation, and new facets of ARARAT. During the tour, the guests visit one of the unique places of Yerevan Brandy Company where over the decades the aging of the brandy spirits takes place. The tours end with a tasting that reveals the organoleptic richness of ARARAT brandies as well as presents the whole beauty of the ritual. 
Visitors can book a tour in one of the languages offered by ARARAT Museum: Armenian, Russian, English, French, and German. The tour experience can be completed with the opportunity to buy ARARAT at the specialized Museum shop, where one may always find unique offers. 
The Museum is located in the monumental building of Yerevan Brandy Company, which picturesquely rises at the eastern entrance to the city center and is considered an architectural landmark. 
With tens of thousands of visitors annually coming from different countries worldwide, ARARAT Museum has become one of the top-ranked museums in Yerevan and is currently one of the most visited venues in Armenia. More than 30 presidents of different countries visited ARARAT Museum as well as a number of politicians, celebrities, and opinion leaders including Charles Aznavour, George Clooney, John Malkovich, and many others.
Since 2018 ARARAT Museum is a member of ICOM (International Council of Museums). 
To book a tour please contact +37410540 000, write an email to museum@pernod-ricard.com or visit the
website
.