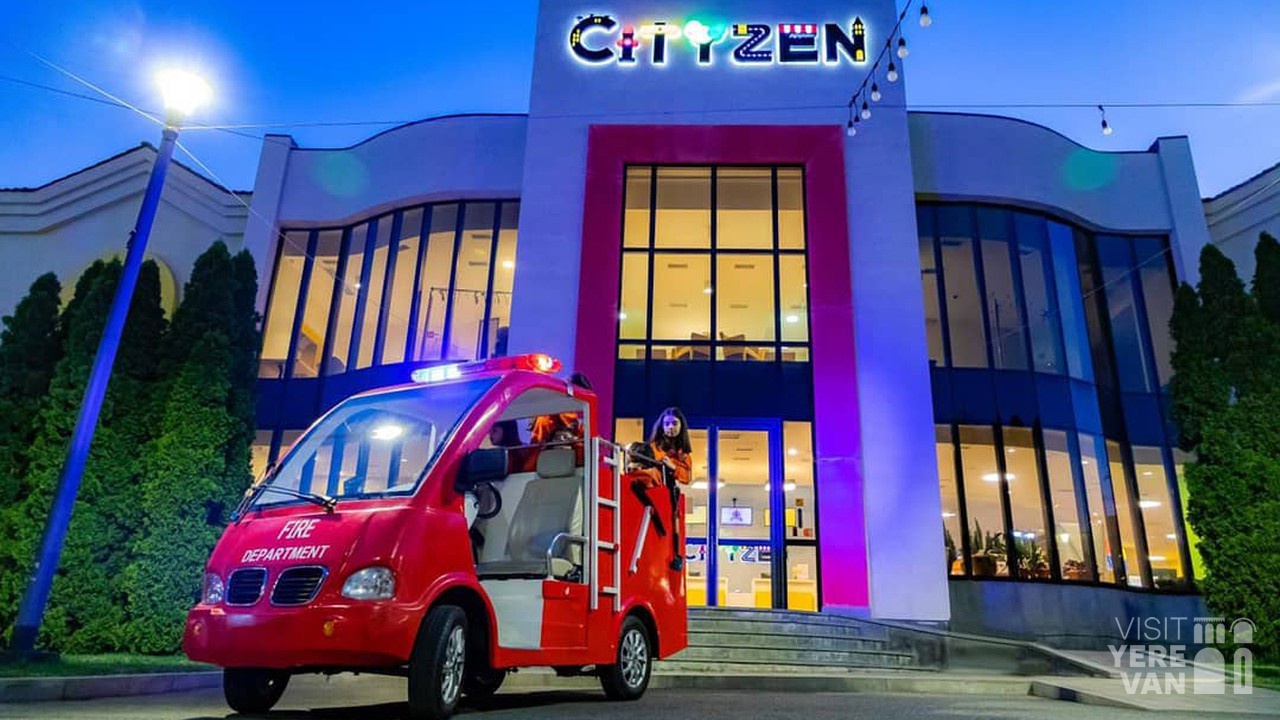 "Cityzen" is children's city of professions which is the biggest interactive-developing project in Armenia, designed for children age of 4-14. 
"Cityzen" is a small model of a city with its  infrastructures, laws and establishments.
Trying themselves in role of a fireman, banker or dentist, children can get a general understanding about these professions which they can master in future.
A safe, educative and at the same time entertaining atmosphere is created in "Cityzen".