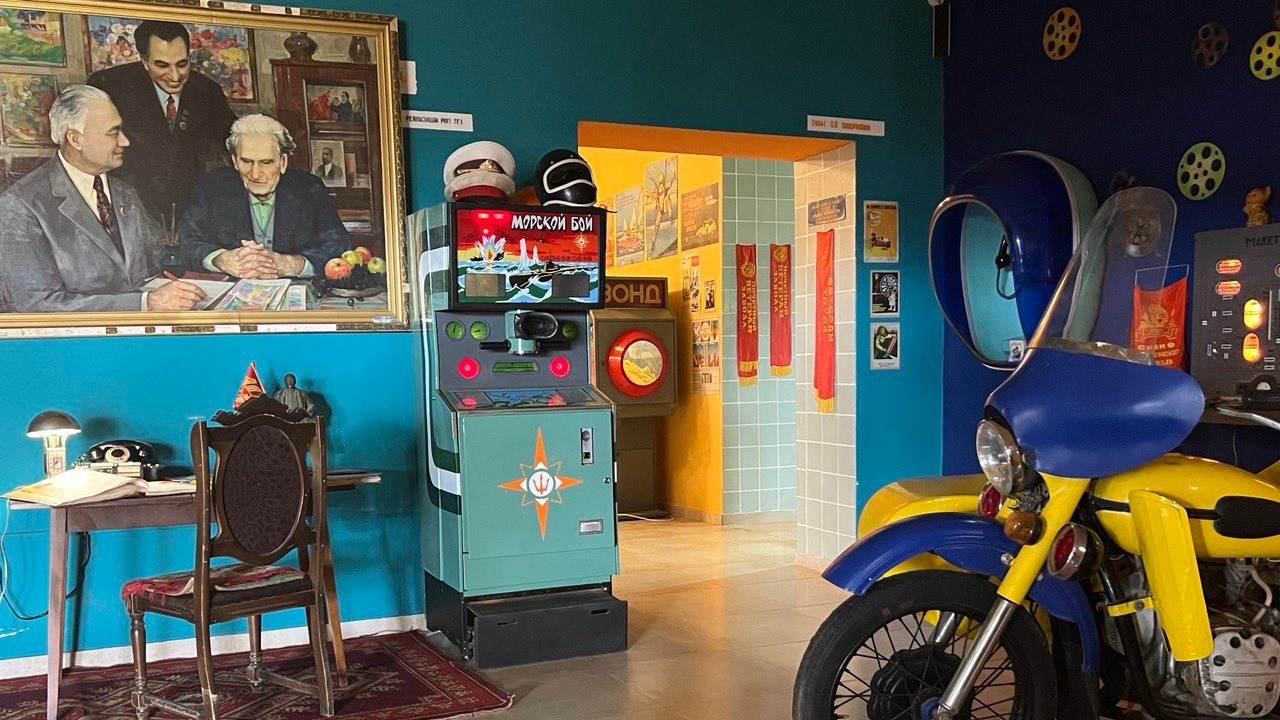 ''Soviet Club'' is a unique place where visitors find themselves in an environment that characterizes the lifestyle of a Soviet man.

The club differs from other museums, as the visitors have direct contact with the presented exhibitions. It is located on 37 Sebastia street, next to a silk factory named after Lenin.
Visitors can buy ''Red Moscow'' perfume, drink samovar tea, and taste sprats with black bread.