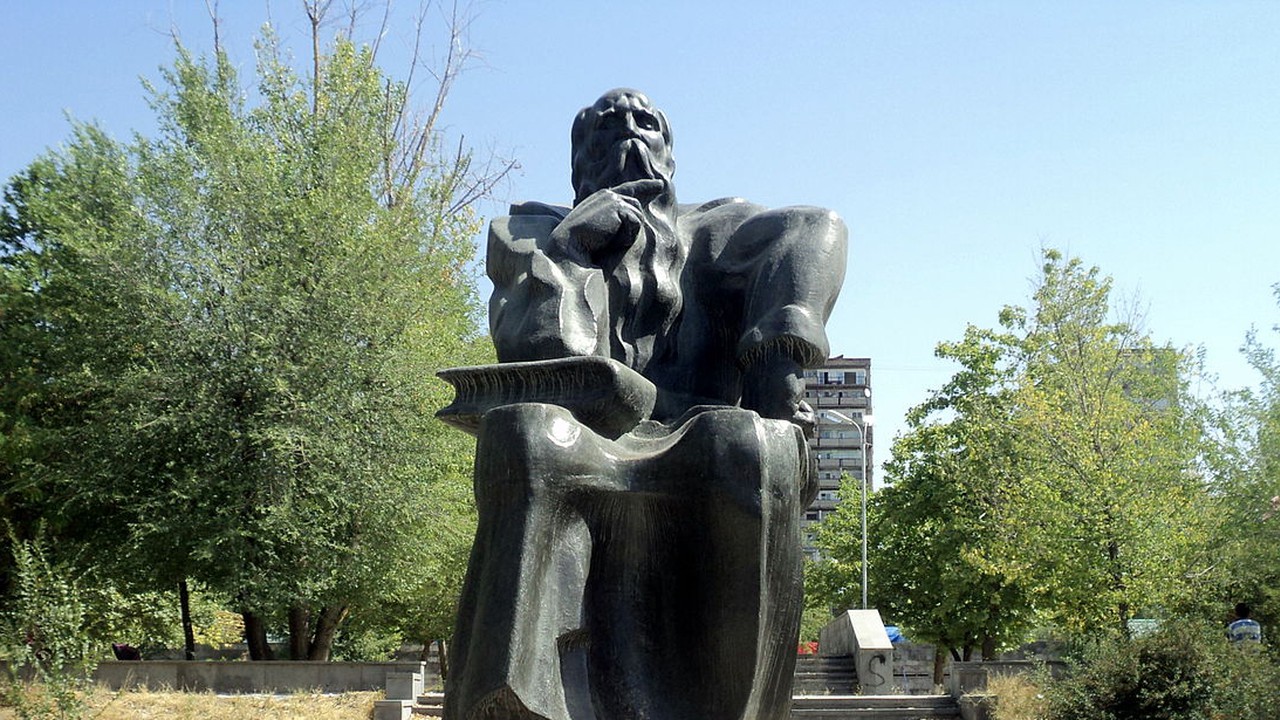 Davit Anhaght Park is located in the Kanaker-Zeytun administrative district of Yerevan, at the end of Davit Anhaght Street.
The 5th-6th century Armenian Neoplatonist David Anhaght (David the Invincible) is recognized as the founder of several branches of Armenian philosophy, particularly logic. As a Neoplatonist, David Anhaght combined the teachings of Plato, Aristotle, and Pythagoras on an idealistic basis.
The park also has flat sculptures "Zeytuntsiner", sculptor Ararat Hovsepyan, co-author Vladimir Atanyan, architect Eduard Safaryan, 1984, tuff.
The statue of David Anhaght was erected in 1985.
---
David Anhakht St.-Rubiniants St. crossroad