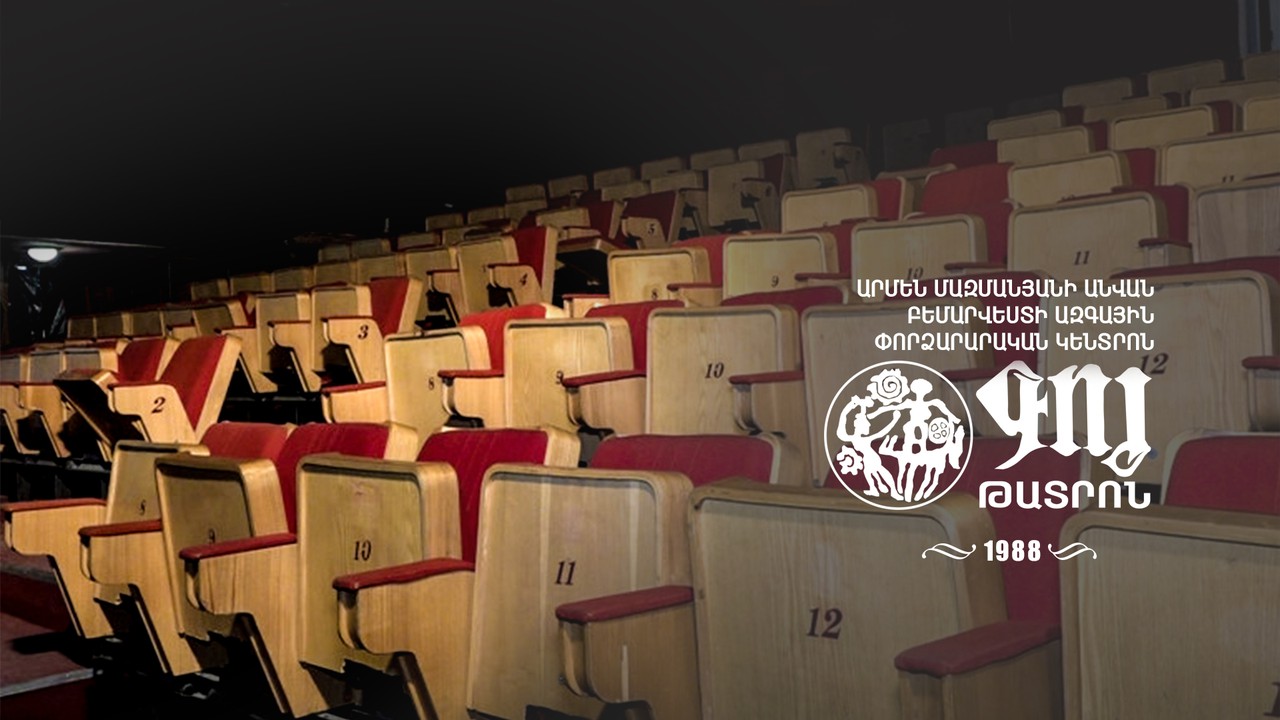 The history of the theater-laboratory "GOY" dates back to 1988, which was founded by the Union of Theater Workers with the support of Khoren Abrahamyan.
The cooperation of Arsen Abrahamyan, Samson Stepanyan, and Artur Sahakyan began in the Youth Experimental Theater. It continued at the Chamber Theater, where Armen Mazmanyan had been performing since 1981.
In 1988, the four directors left the Chamber Theater to create their own theater. They united, shared their thoughts, settled in the attic of the Sundukyan Theater, and began to "build a theater".
On December 1, 1988, the order was signed to open the theater, but a week later the Spitak earthquake occurred.
The staff of "Goy" left for the disaster zone to take part in rescue operations. Tumanyan's fairy tales were staged in a short period of time; the performance lasted three months, inspiring  the thousands of people who were left homeless.
On March 1, 1989,  the laboratory opened its doors to the public.
---
6 Grigor Lusavorich Street