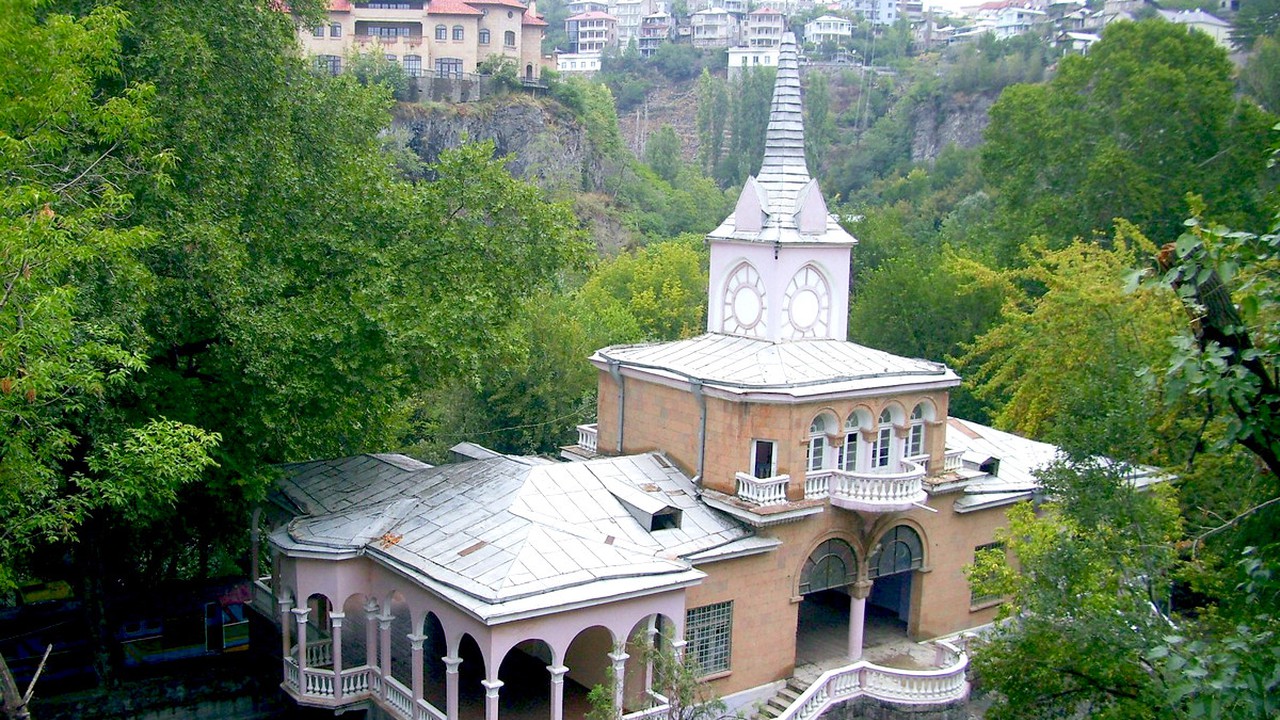 Children's Railway Park is one of the most beautiful parts of the Hrazdan Gorge. The idea of creating a children's railway in Yerevan was put forward in 1935 by the first secretary of the CPA Central Committee Aghasi Khanjyan.
The railway was built in 1943. The chief architect of the Children's Railway Park is Mikael Mazmanyan. The former building of the railway station was built of wood, again designed by Mikael Mazmanyan. In the late 1940s, it was replaced by a stone building designed by architect Gohar Grigoryan.
Originating in the USSR, children's railways were a unique phenomenon, functioning as educational institutions that allowed young students to learn various railroad professions. 

In the warm season, visitors to the park can take a train and take a short walk through the Hrazdan Gorge, walking about 600 m, and return to the starting point. This path is a unique look at the life of Soviet Armenia.
Тhis place is popular especially with children, and their noise completes the beauty of the park. There are also carousels, alleys, children's activities.