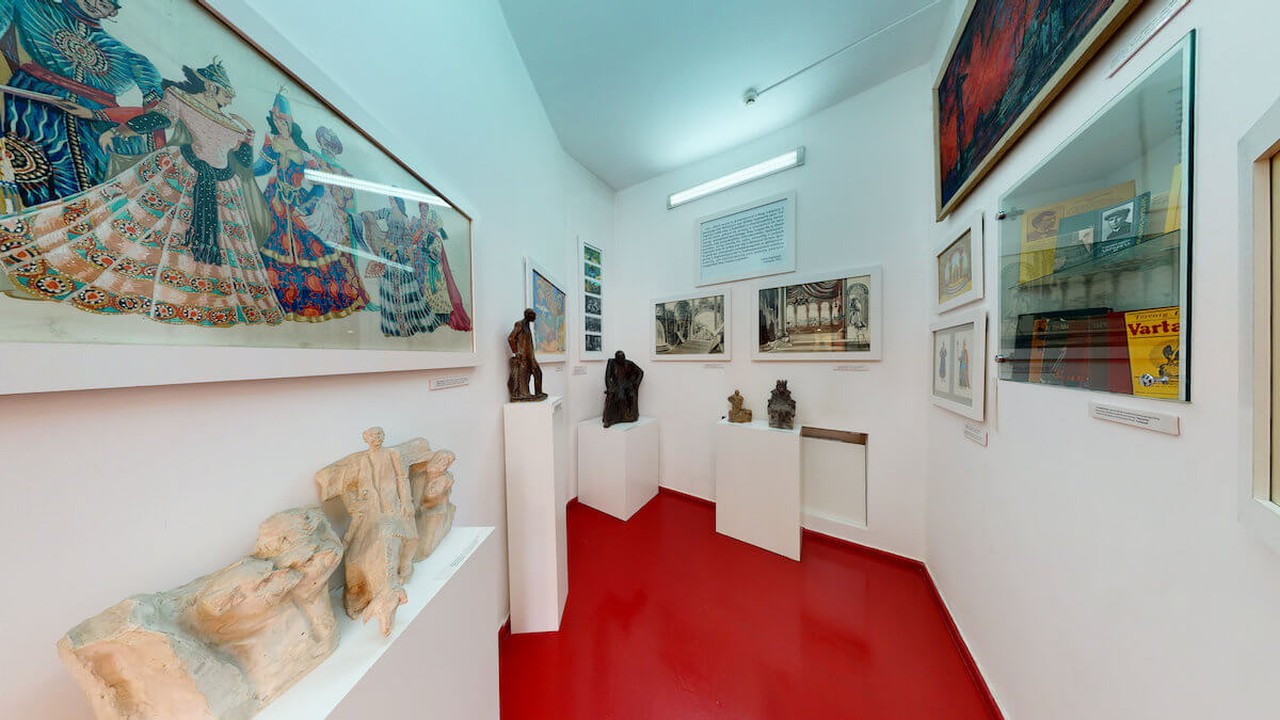 Derenik Demirchyan House-Museum
---
Derenik Demirchyan House-Museum, a branch of the Museum of Literature and Art, has 670 main and about the same amount of scientific subsidiary objects which present the long-standing creative life of the writer.
---
Derenik Demirchyan House-Museum was founded in 1977 in the apartment of Yerevan, where the famous writer, playwright and public figure Derenik Demirchyan (1877-1956) lived from 1929 until his death. It was founded by the Ministry of Culture of Armenia as a branch of Museum of Literature and Art named after Eghishe Charents. This is a cozy memorial museum, where the visitors can not only get acquainted with the life and work of the Honored Art Worker of the Armenian SSR, prominent writer, great master of Armenian prose Derenik Demirchyan, but also get discover more with the documents describing that period. The museum consists of a memorial section (cabinet, living room, and bedroom) and exhibition hall. Various literary and musical events are organized in the museum.
WORKING HOURS
---
Tuesday - Saturday 11:00-16:30

Sunday 11:00 - 16:00

Monday: Closed
ENTRANCE FEE
---
Standard ticket - 300 AMD

Group of 12 people - 1500 AMD

Educational program - 500 AMD

Movie watching - 500 AMD

Admission to the museum is free on the last day of each month.