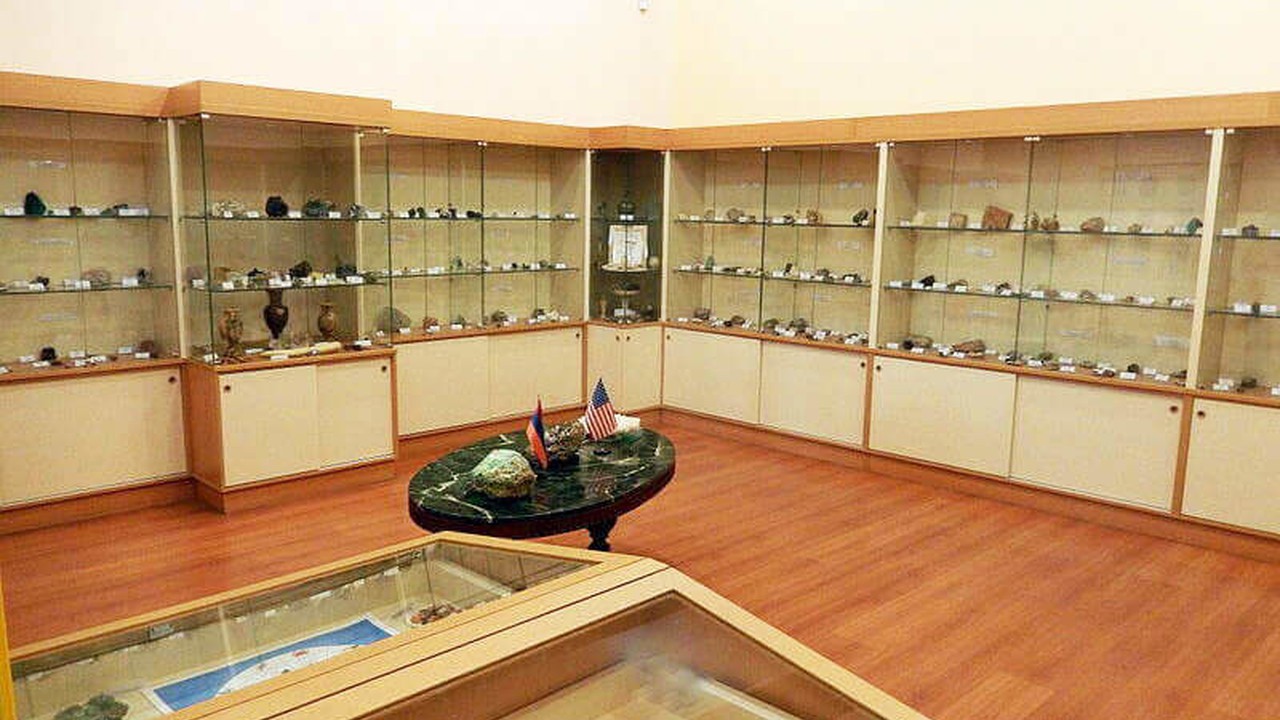 Geological Museum after H. Karapetyan
---
About 4500 personal samples of Hovhannes Karapetyan served as a basis for the creation of the museum.
---
The Geological Museum was established in 1937 with the initiative and direct administration of the prominent geologist and honored scientist Prof. H. Karapetyan. The first exhibition of the Museum was organized on the basis of his rich collection, later it was supplemented by samples provided by mainly Armenian geologists. In 1943, the museum was appropriated by its founder – and started operating within the Geological Institute NAS RA. About 12,000 exhibit museums are divided into categories by general geology, archeology, mineralogy, volcanism, meteorology, mineralogy, and mineral history. Among the exhibits, exhibited in the museum, is an eye-catching skeleton of a prehistoric Trojan elephant, found on the sandy day of Gyumri.
In the museum, there is an eco-club "Naturalist", where children of different age groups get acquainted with the geology of Armenia and the existing ecological problems. Regularly organize revelations, educational actions, and excursions.
WORKING HOURS
Tuesday - Friday 11:00-17:00
Saturday and Sunday - Closed
ENTRANCE FEE
---
Adults - 700 AMD

Schoolchildren - 300 AMD
Students - 300 AMD
Foreigners - 1000 AMD
EXCURSION /up to 15 people/
---
Armenian - 1500 AMD

Foreign languages / Russian, English / - 2500 AMD