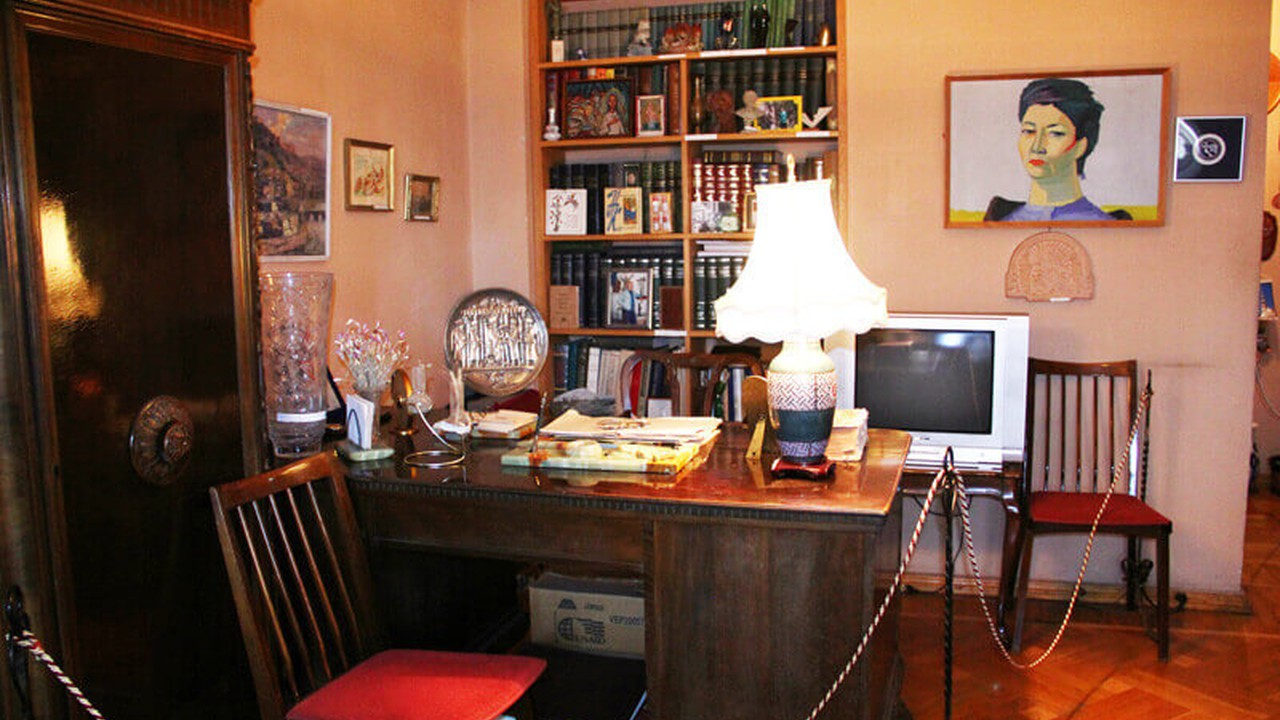 Silva Kaputikyan House-Museum
---
S. Kaputikyan's House-Museum was established to diffuse cultural, scientific and educational activities.
---
Silva Kaputikyan's House-Museum have been acting since the 3 years' anniversary of the poetess's death, from July of 2009, in that house where she lived for her last 30 years. The memorial part of the museum is on the 4th floor, in a part of a 4-room apartment. It is a notable fact that S. Kaputikyan not only bequeathed but also made the exposition herself, which remains unchanged until now.
The memorial part of the exposition begins from the entrance of the apartment, the second hall is the poetess's office bedroom, the third- the living room. When the poetess was alive, the apartment used to have an open-air balcony, which has become an exhibition hall and introduces interesting episodes from Kaputikyan's life, souvenirs from different famous people, awards, and books printed during her lifetime. The hall is embellished by the plaster bust created by the poetess's son, a great sculptor Ara Shiraz.
WORKING HOURS
---
Tuesday-Saturday 11: 00-16:00

Sunday 11:00 - 15:00
Monday - closed
ENTRANCE FEE
---
Standard ticket - 300 AMD

EXCURSION
---
Armenian - 1500 AMD

Russian - 2000 AMD
Educational program - 500 AMD
---
Kaputikyan street, 1st building, apt. 26