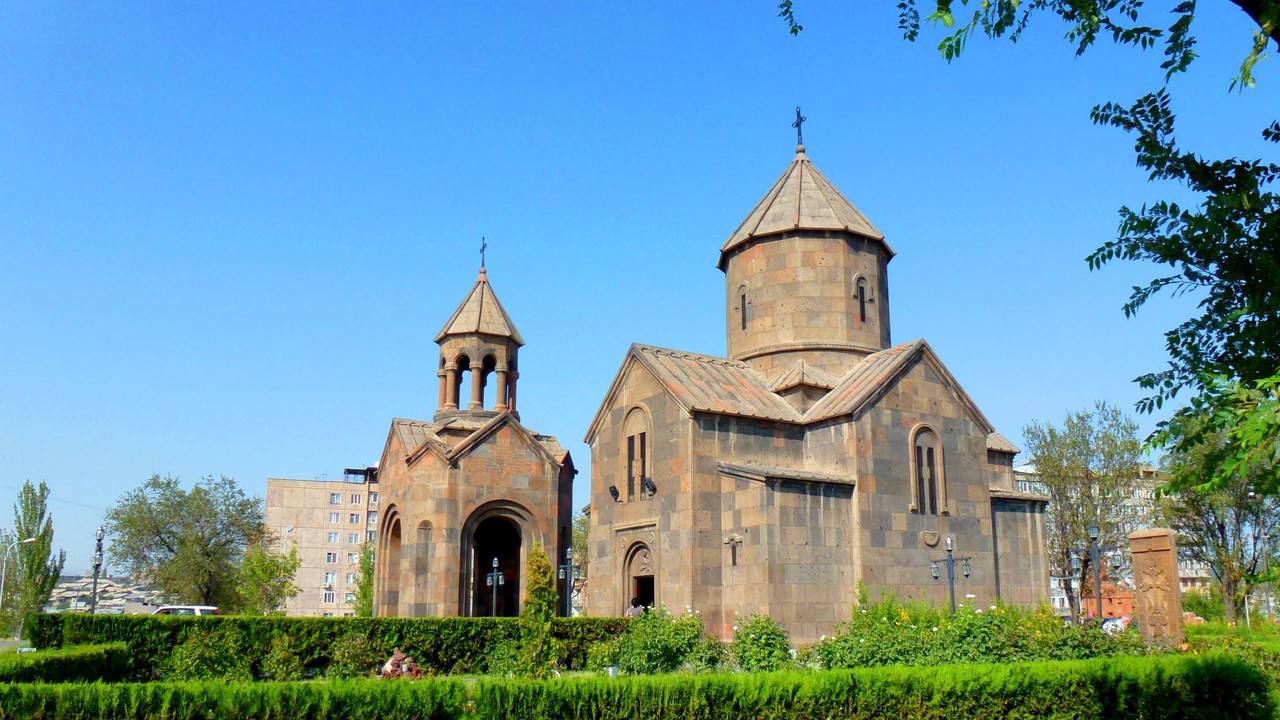 Malatia St. Mariam Astvatsatsin Church
---
1927  Immigrants came to Soviet Armenia from the town of Melitene (Malatia) in Little Armenia. In one of the suburbs of Yerevan, they founded a district called Nor Malatia.
In the 1960s, in the Nor Malatia district of Yerevan, it was founded in 1915. A monument-park dedicated to the memory of the victims of the Armenian Genocide, next to which years later, St. Mariam Astvatsatsin Church, which is similar to the main church of the historic Melitene (architect: Hrachya Gasparyan). During the construction of the church, soil brought from Malatia province of Little Armenia was mixed with the wall mortar.
The construction of the church began in 1991, dedicated to the memory of the heroes who fell in the Artsakh liberation war, as well as the martyred Armenians of Malatya. Construction began during the reign of Catholicos of All Armenians Vazgen I.  The initiative came from Vahan Zatikyan, the then head of Nor Malatia. The church has been operating since 1998.