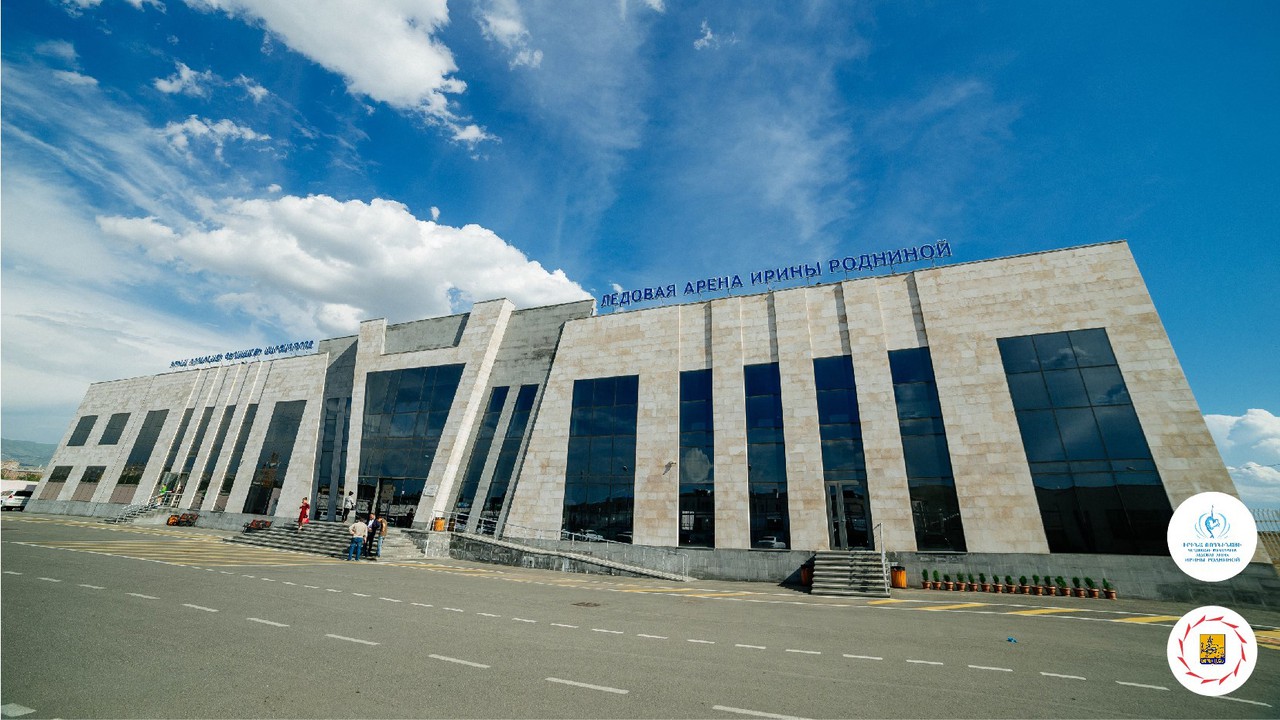 School of Figure Skating after Irina Rodnina
---
This is a sports complex and a figure skating school in Yerevan. The new building of the center was opened in December 2015 and has a capacity of 538 places.
---
The Yerevan School of Figure Skating and Ice Hockey has a choreographic hall, a methodological room, a fitness center for physical education, a modern ice rink cooling system, a specialized skate dryer, and other necessary equipment for skiers-hockey players. The glacier meets international standards. The total area of the 3-storied centre is 4,360 sq. meters, where the figure skating arena occupies 1,800 sq. meters.
Yerevan Figure Skating and Roller Hockey School was renamed "Irina Rodnina Figure Skating School" by the decision of the Yerevan Council of Elders on November 25, 2015 in honor of Irina Rodnina, a well-known figure skater, Russian public figure and member of the State Duma.

But in 2019, the Council of Elders of Yerevan by an overwhelming majority of votes approved the draft decision to rename the "Irina Rodnina Figure Skating School" SNCO into the "Yerevan Sports School of Figure Skating and Hockey" SNCO. The draft decision was submitted by "Luys" faction of the Council of Elders of Yerevan taking into account the participation of the deputy chair of the Armenian-Russian inter-parliamentary commission Irina Rodnina in the obviously anti-Armenian action held in Baku on February 26.
---
Admiral Isakov Ave. 27/10