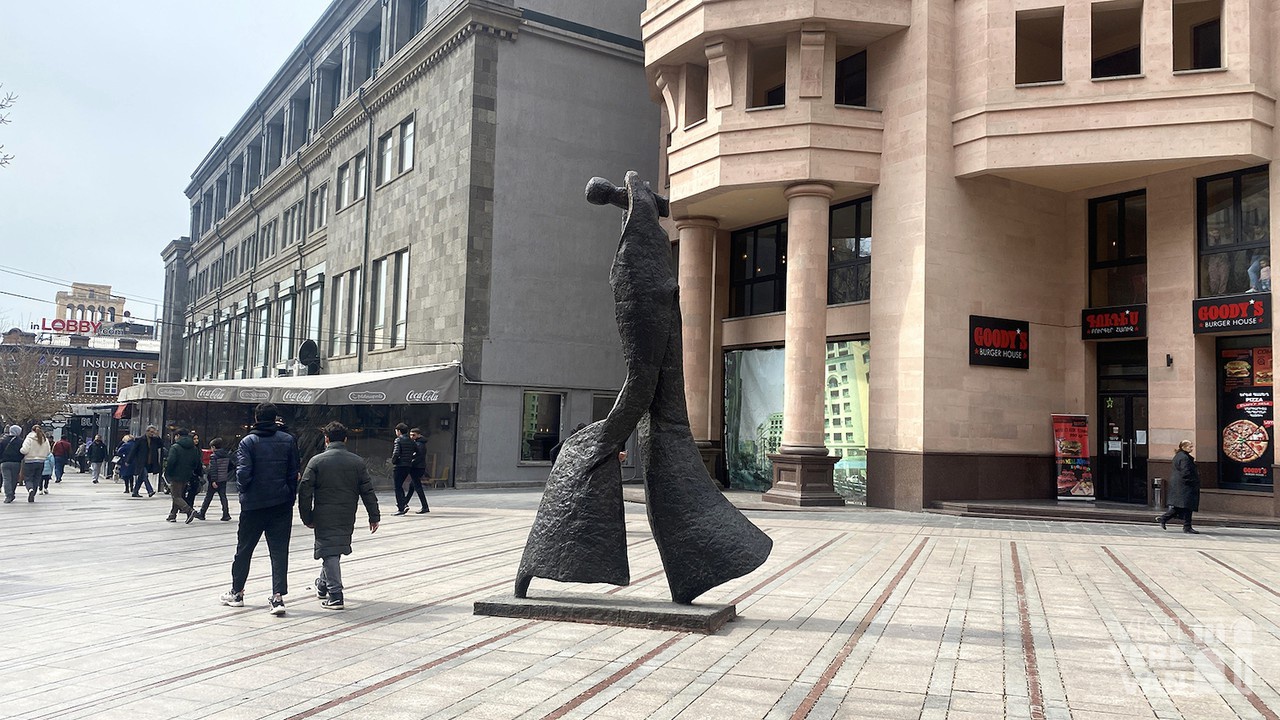 Sculptor: Arto Tchakmaktchian
Architect: Mkrtich Mazmanyan
Material: Bronze
Year: 2006
---
The sculpture "Walking man" of the famous sculptor Arto Chakmakchyan (1933, Egypt - 2019, Canada) was installed on September 21, 2021 on the occasion of the 30th anniversary of the Independence of the Republic of Armenia, near Abovyan Street. Enlargement and casting works by Mkrtich Mazmanyan.
On December 16, 2019, the Yerevan Council of Elders decided to install the "Walking man" sculpture in the capital, but war and epidemic delayed the installation.
The works of Arto Chakmakchyan are exhibited in squares and in museums around the world.