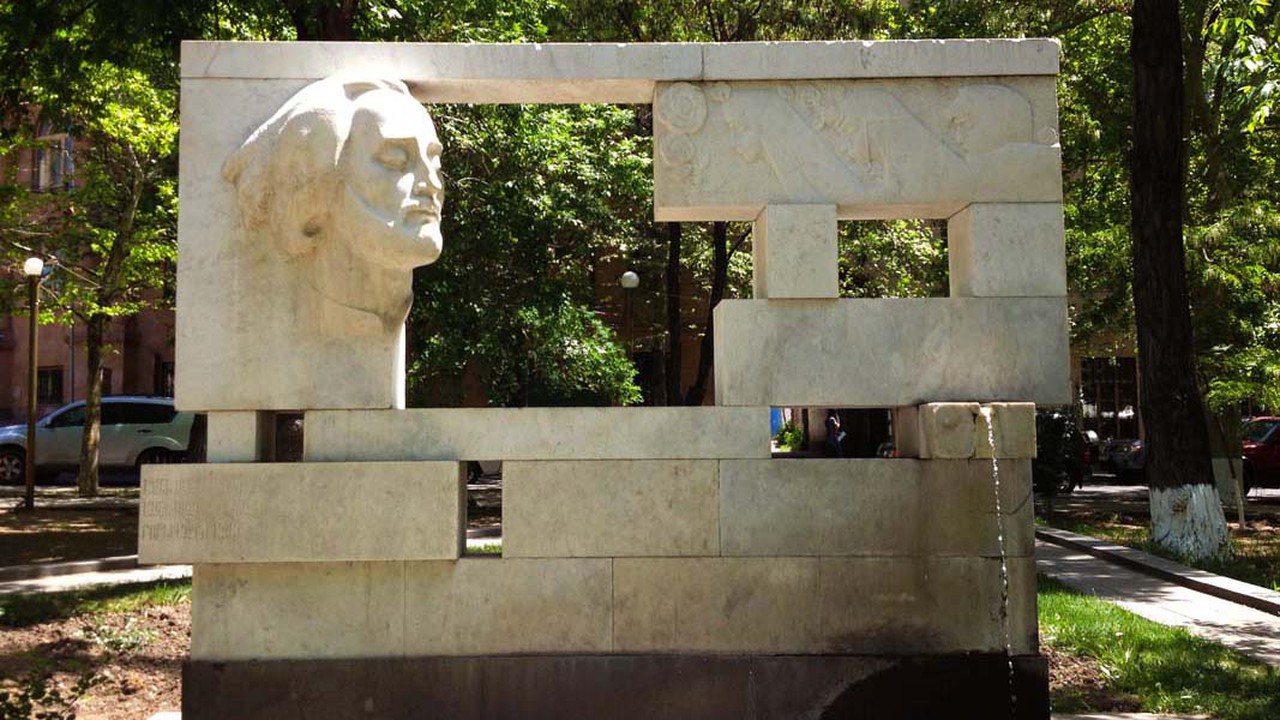 Sculptor: A. Harutyunyan
Architect: E. Sarapyan
Material: Marble
Year: 1963
---
Sayat-Nova was a Georgia-born Armenian poet, musician, and ashugh, who had compositions in a number of languages.
In Armenia, Sayat-Nova is considered a great poet who made a considerable contribution to the Armenian poetry and music of his century. Although he lived his entire life in a deeply religious society, his works are mostly secular and full of romantic expressionism. About 220 songs have been attributed to Sayat-Nova, although he may have written thousands more. His songs and poems are in the Armenian, Georgian, and Azerbaijani languages. 
The architectural part of the monuments is a wall of rectangular blocks, and the head of the poet protrudes on the left side of the composition. On his face is the seal of wisdom and sadness at the same time. On the top right block there are reliefs of an Armenian, Georgian and Azerbaijani woman in national headdresses - this is a symbol of the belonging of Sayat-Nova's creativity to three national cultures. Below, a stream of water flows out of the wall along a thin groove - this is a symbol of the spring and the unfading poetry of Sayat-Nova.