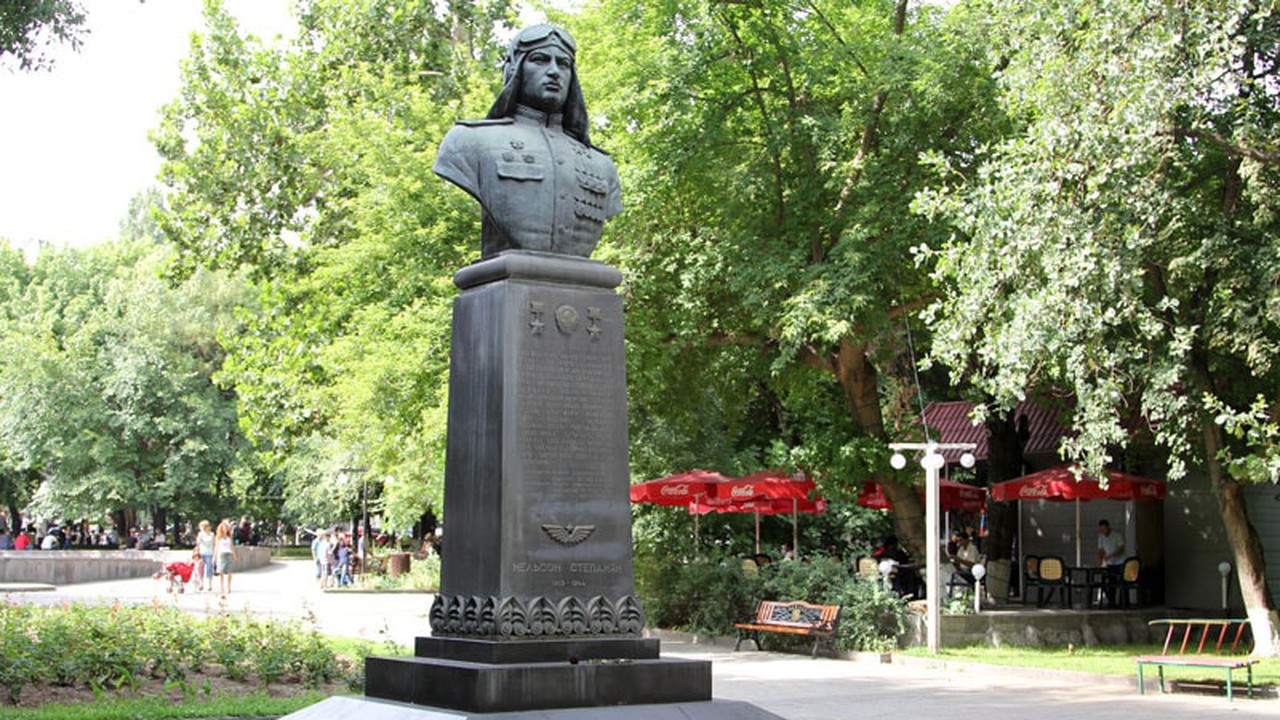 Sculptor: А. Sargsyan
Architect: G. Agababyan
Material: Bronze, basalt
Year: 1950
---
Nelson Stepanyan's sculpture was unveiled in 1950 in one of the central parks of Yerevan. Nelson Stepanyan is a pilot, twice Hero of the Soviet Union, and the pride of the Armenians.
He volunteered to join the Air Force and defeat the enemy. During the Great Patriotic War, Nelson Stepanyan was a flight commander, then he was appointed to the navigator of the air regiment. He destroyed more than 30 aircraft and 85 tanks. His enemies called him the "black death in the air." On October 23, 1942, he received the title of Hero of the Soviet Union. Nelson Stepanyan died in 1944 in the battle for Libau, Latvia. He was posthumously awarded the second Gold Star medal.

The sculpture is erected in a way that it faces the sun most of the time of the day. The title of Hero of the Soviet Union, the Golden stars, and the Order of Lenin are engraved on the monument.