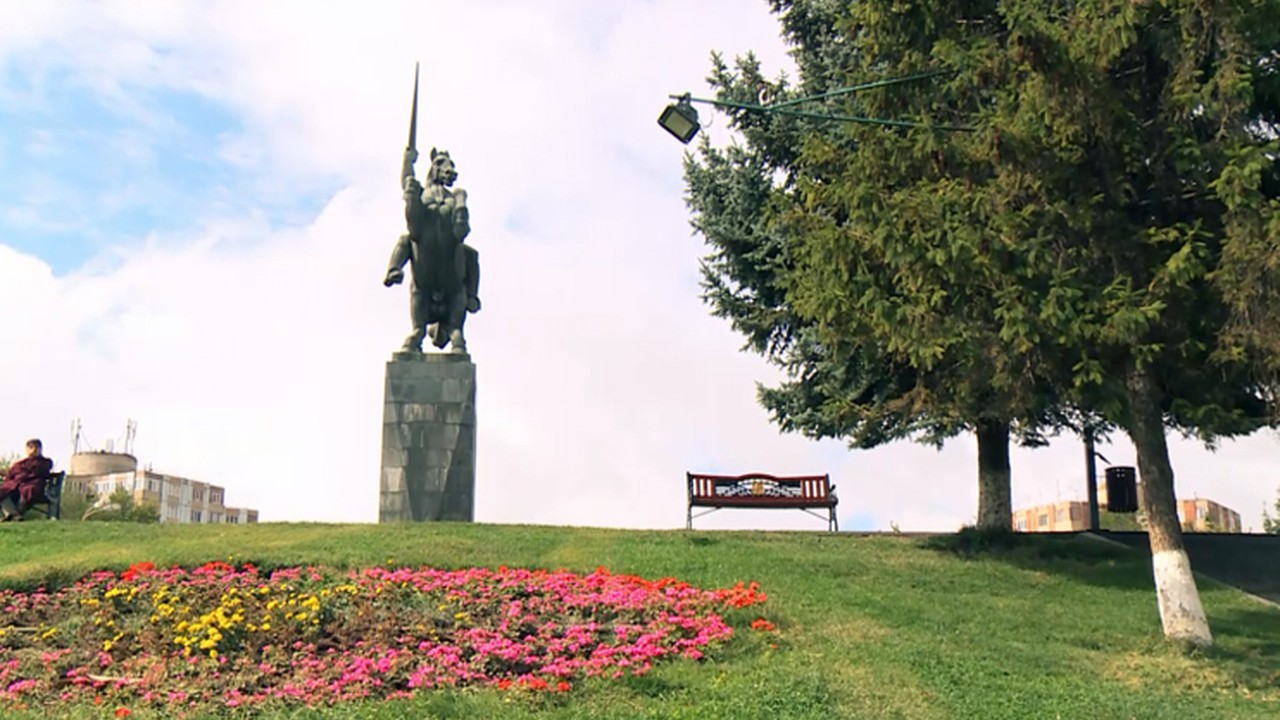 Sculptor: S.Nazaryan
Architect: S. Gurgenyan
Material: Bronze, granite
Year: 1977
---
Hayk Bzhishkian ՛՛Gai՛՛ was a Soviet military commander of Armenian origin who fought in the Russian Civil War and Polish-Soviet War.
The monument to Guy is located in front of the Nansen Park in Nor Nork district.
It is the largest and tallest equestrian statue in the world. The horse is leaning on two hind legs. The statue is made of Ukrainian technology and weighs 30 tons.

---
Nor Nork 1st microdistrict