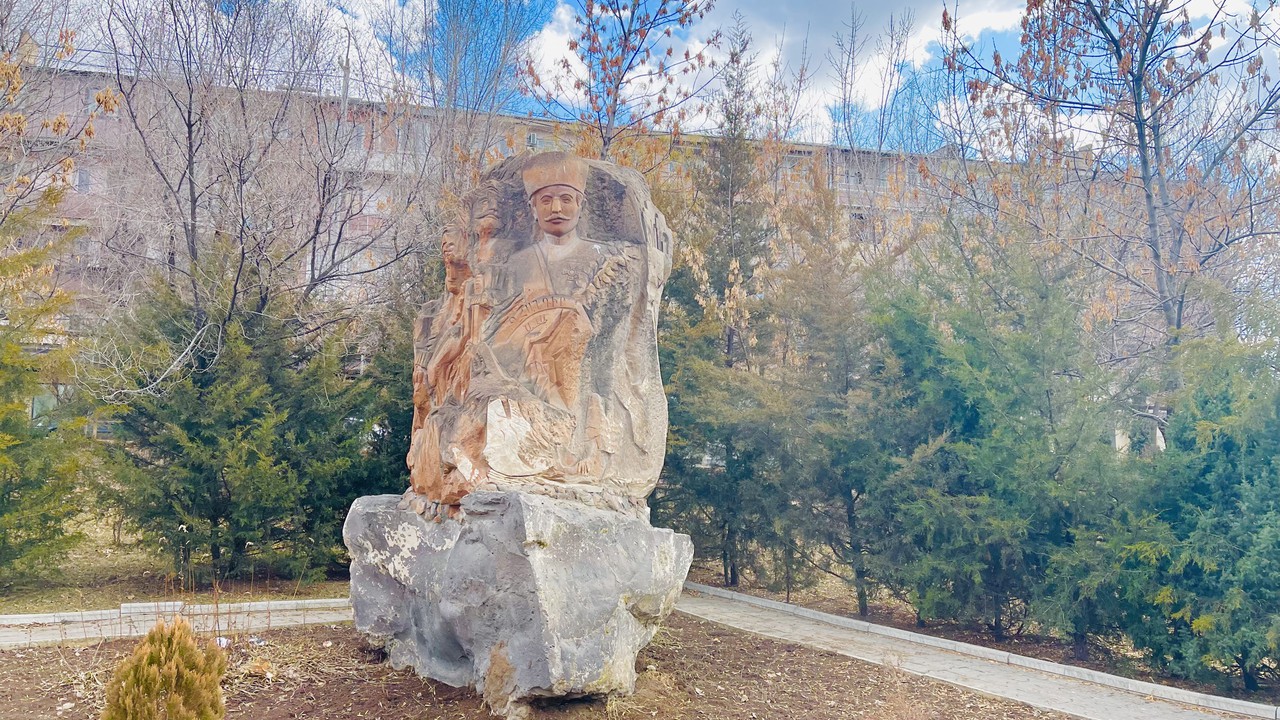 Sculptor: Art. Kocharyan, And. Kocharyan
Material: Tufa
Year: 2004
---
The statue of a great friend of the Armenian, Jahangir Aga, is located in Nansen Park (1st block of Nor Nork administrative district)
During the years of the Armenian Genocide, the national hero of the Yezidi people, Jahangir Agha, with the help of his soldiers, ensured the safe resettlement of many Armenian and Yezidi migrants to Eastern Armenia.
In 1918 Jahangir Aga participated in the battles of Bash-Aparan and Sardarapat with his Yazidi battalion of 15000 horsemen against the Turkish Army.
In 2016 the 4th lane of Shahinyan Street in the Avan administrative district of Yerevan was named after him.
---
Nansen's park, Nor Nork 2nd block