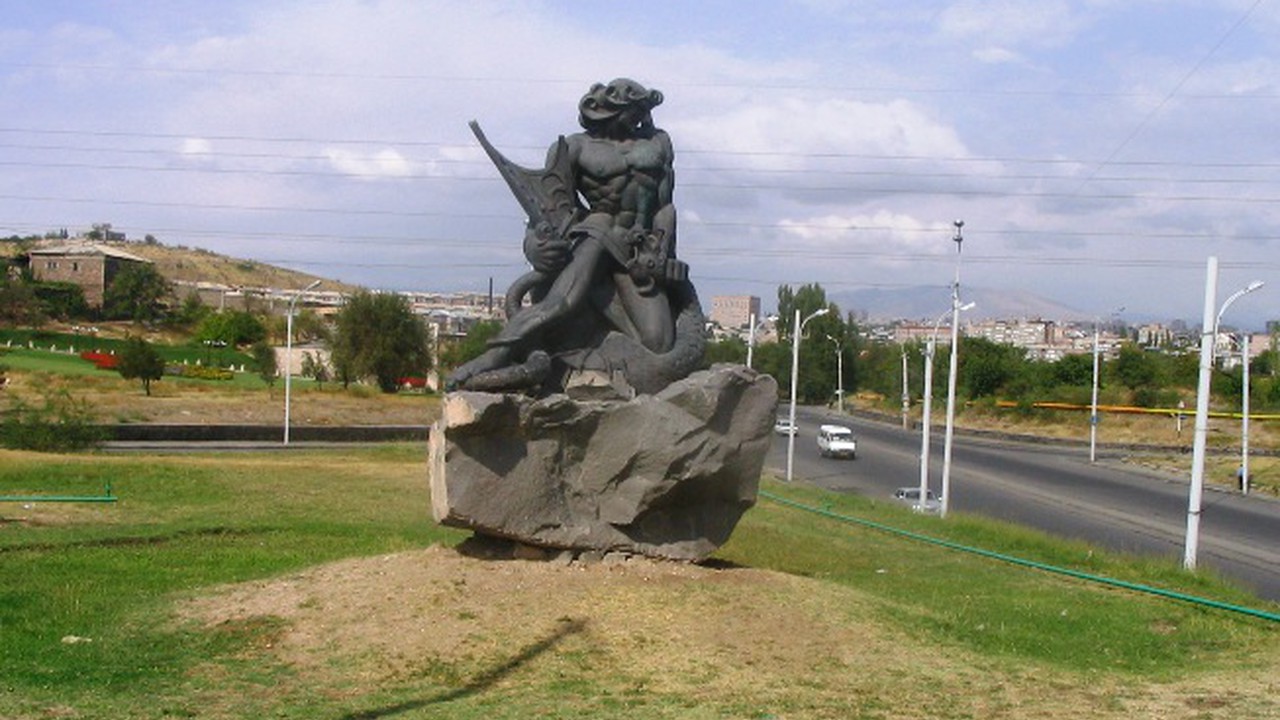 Sculptor: S. Nazaryan
Architect: G. Rashidyan

Material: bronze, granite

Year: 1985

---
In Armenian mythology, Vahagn was the supreme god of victory, courage, war, and in some legends, the god of the sun.
According to mythology, Vahagn, embodying the life-giving light, as a brave hunter, fought against the dragons embodying the forces of darkness, hence he was given the nickname 'Dragon Reaper'.
Due to his heroic deeds, Vahagn became a symbol of courage and victorious battles for the ancient Armenians. The Armenian kings asked him for courage and victory.
He, along with the Armenian supreme god Aramazd and Anahit, formed the sacred trinity in Armenian mythology. The Temple of Vahagn was located in the city of Ashtishat, Taron province. The goddess Astghik was considered his bride.
The statue of Vahagn Vishapakagh is located at the intersection of Admiral Isakov Avenue and Sebastia Street.