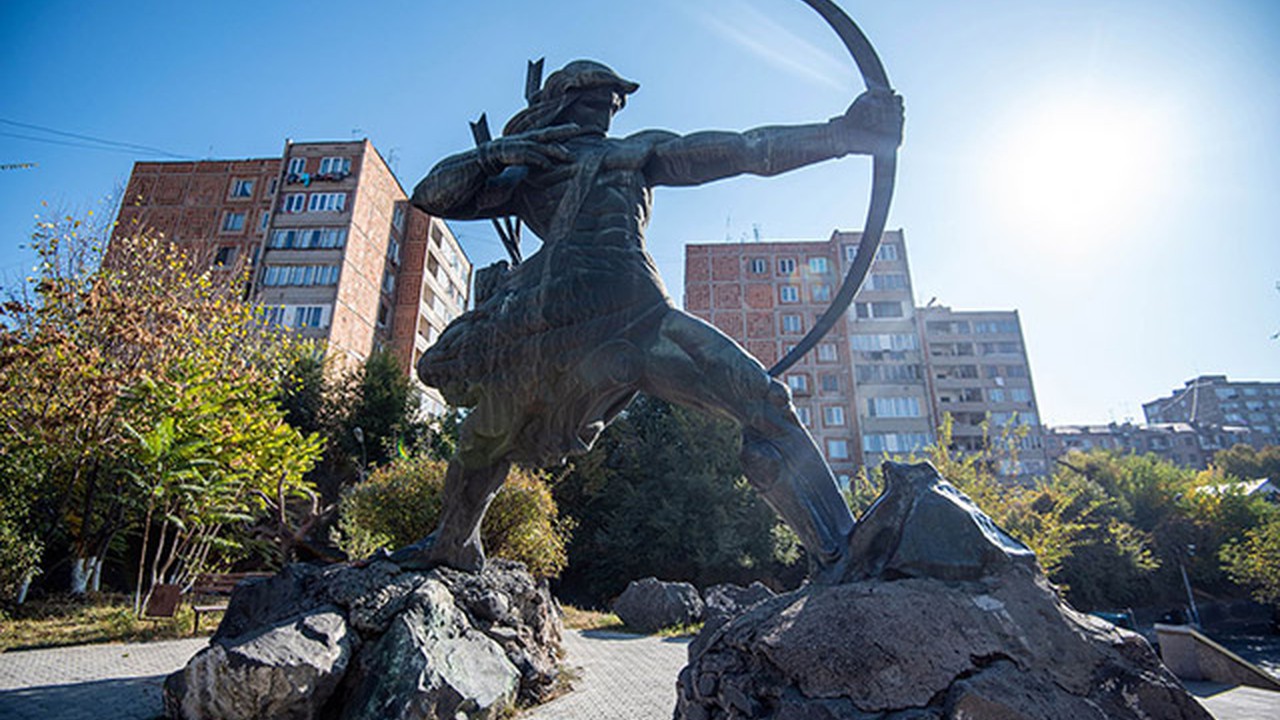 Sculptor: K. Nurijanyan
Material: Wrought copper
Height: 3.5 m

Year: 1972
---
Hayk Nahapet - ancestor and patriarch of Armenian nation.
According to popular interpretation, the name Hayk means giant, victorious. The statue of the ancestor Hayk is located in Yerevan, in the 2nd block of Nor Nork administrative district, near Gay Avenue.
The material of the statue is wrought copper, the height of the sculpture is 3.5 m.
This statue, made by sculptor Karlen Nurijanyan, along with his other works, initially was intended to be placed in Tsitsernakaberd Park. It is noteworthy that under Hayk Nahapet's feet there should have been lion-shaped pillars that would symbolize Babylon and Assyria.
The statue of the ancestor of the Armenian people, the supreme god of war, Hayk was originally placed near the Moscow Cinema (1970), later in 1975, it was moved to the 2nd block of Nor Nork. The image of the statue was used as the image of a postage stamp with a nominal value of 170 drams.