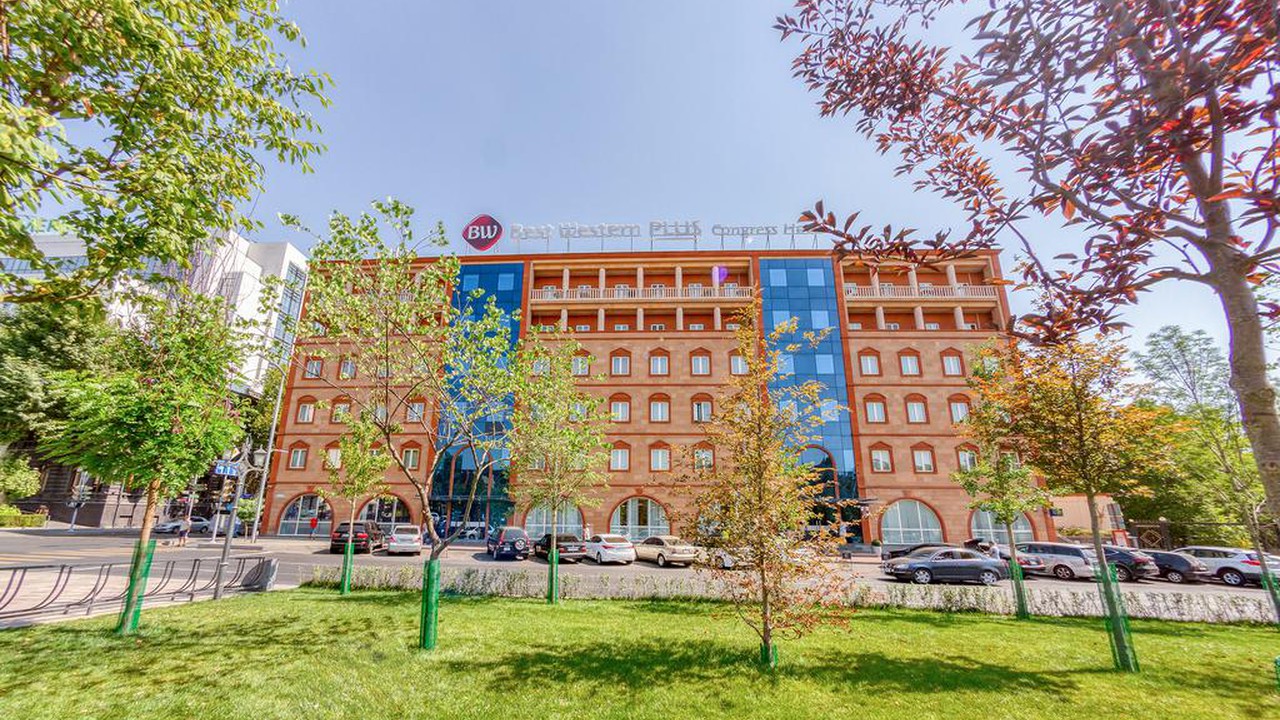 The hotel is nestled within the beautiful "English" park, offering guests a serene and picturesque environment. Located just steps away from the vibrant Republic Square, the hotel provides convenient access to various entertainment, shopping, and cultural hotspots.
With a commitment to European standards, the hotel's spacious and modern rooms are equipped with all the necessary amenities for a comfortable stay, including a private bathroom, TV, mini-bar, and air conditioning. The hotel's restaurant serves an array of international cuisine, including delicious dishes inspired by both national and European flavors.
For those seeking relaxation, the hotel boasts a lush garden with an inviting outdoor pool and comfortable sun loungers. Alternatively, guests can unwind in the spa area, complete with a rejuvenating Finnish sauna, or indulge in a private massage.
The hotel offers a variety of facilities to cater to different needs. A well-stocked bar is on hand for guests looking to enjoy a refreshing drink, while a fully-equipped gym is available for fitness enthusiasts. For business travelers, the hotel's business center and conference hall are ideal for hosting meetings or events.
With numerous attractions, theaters, museums, shopping, and entertainment centers located nearby, the hotel is the perfect destination for both leisure and business travelers.