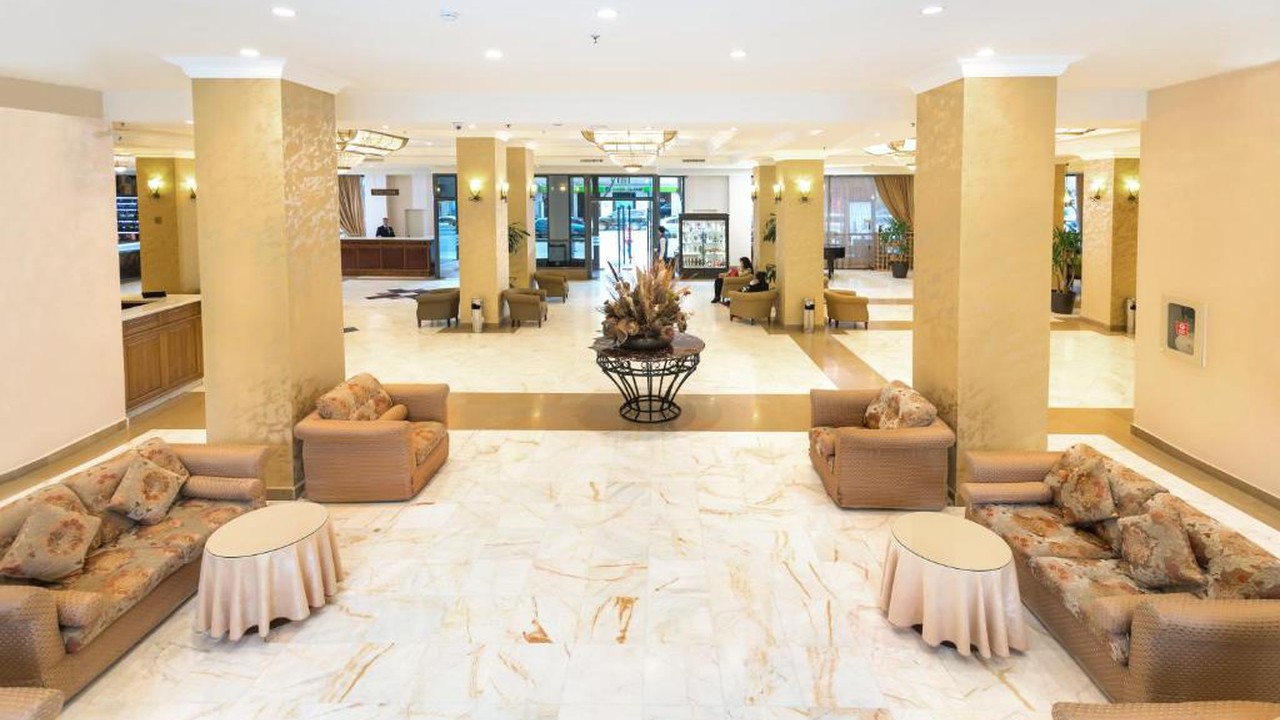 Built-in 1964 and opened in 1970 as the "Intourist" hotel,  ''Ani Plaza'' has a rich history and a reputation for being one of the best hotels in the country. Located in the heart of Yerevan, "Ani Plaza" hotel is a stunning 16-story building that offers breathtaking panoramic views of the city's skyline, including the majestic Mount Ararat and the iconic National Academic Theater of Opera and Ballet. You'll be able to enjoy the city's rich culture and history right from the comfort of your room.
Ani Plaza's rooms are designed with your comfort in mind, featuring modern amenities and stylish décor. You'll be able to relax and unwind in style while taking in the stunning views from your window.
Guests can also take advantage of the hotel's sports complex, complete with a fully equipped gym, sauna, and swimming pool.
The hotel is conveniently located just minutes away from Yerevan's most popular tourist attractions, including Freedom and Republic Squares, the Cascade Complex, Northern Avenue, Matenadaran, and the Museum of History. You'll also be surrounded by some of the best cafes, restaurants, and boutiques in the city, providing endless opportunities for entertainment and relaxation.