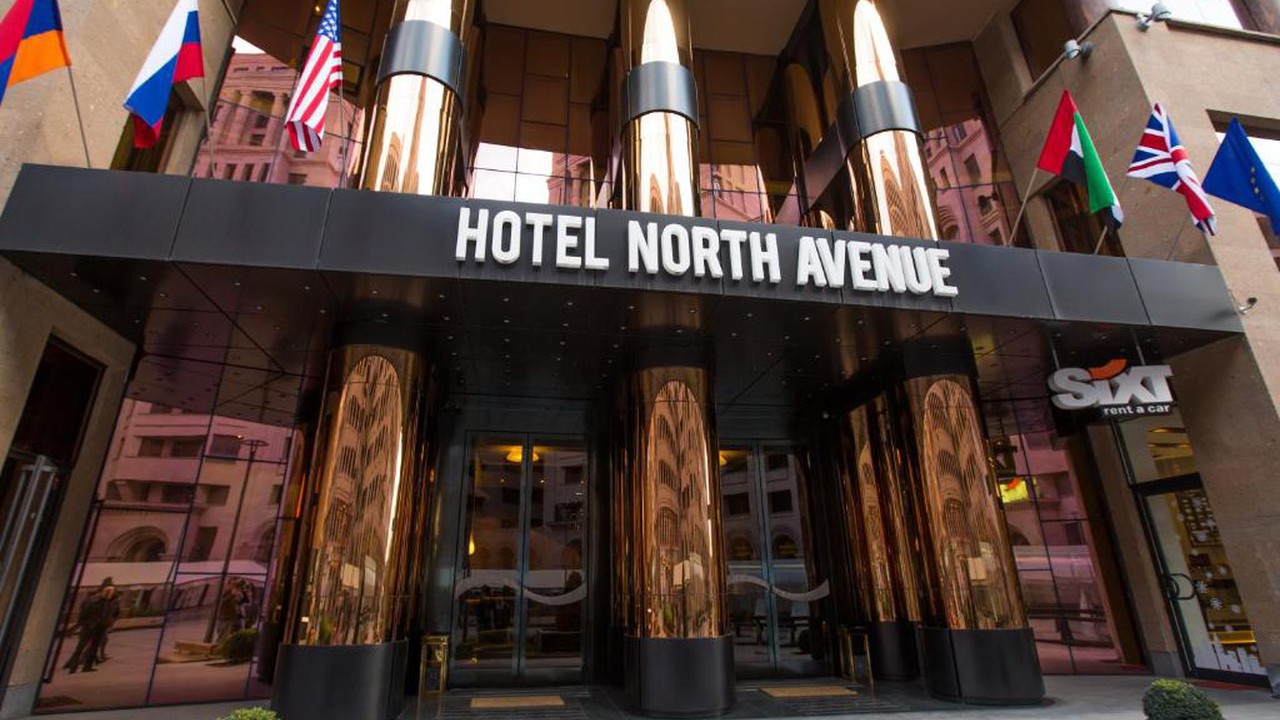 ''North Avenue'' Hotel is located in the most central part of the city, just a few steps away from Republic Square and Liberty Square. The hotel building is made of tuff, and it offers a unique combination of tuff and modern design, providing luxurious rooms equipped with all necessary amenities.
The hotel provides various services, including a restaurant called "MIS," group and individual tours, a spa room, a gym, babysitting services, and laundry services. There are also currency exchange and car rental "SIXT" points available for guests.
In the spa room, guests can enjoy authentic Thai massages provided by professionals from Thailand and the Philippines.
The "MIS" restaurant serves Armenian cuisine with new approaches for meat lovers, featuring traditional Armenian dishes and well-known dishes from Caucasian cuisine. The hotel also has another restaurant on site called "La Perla," where guests can taste unique national dishes prepared by a Spanish chef. Additionally, there is a lounge and cocktail bar available.
The hotel's location is very convenient for tourists as various landmarks are within walking distance, such as the National Gallery of Armenia, Armenian History Museum, the Singing Fountains, the Cascade, the Vernissage, and Charles Aznavour Square.