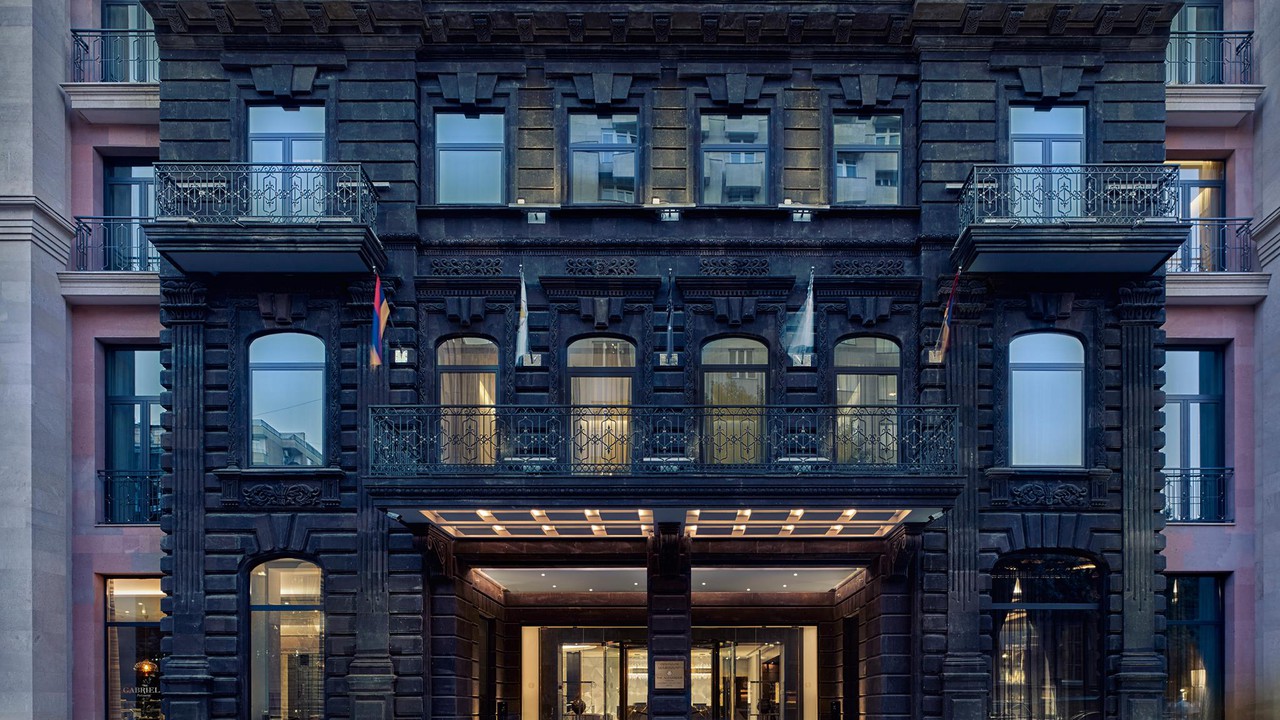 "The Alexander, a Luxury Collection, Yerevan" is a luxurious international hotel located on Abovyan Street and owned by "Marriott International". It is considered to be the first of its kind in the historical center of Yerevan and has transformed the city's skyline with its stunning design.
The hotel offers its guests an unforgettable experience with luxurious rooms, 4 unique restaurants, a business center, a gym, an indoor swimming pool, and a modern spa center.
The guest rooms and bathrooms are adorned with a minimalist design and are accented with gold and Armenian decorative designs, creating an ambiance of refinement and elegance.
On the 12th floor, guests can savor the breathtaking panoramic views of Yerevan from the veranda of the hotel's restaurant.