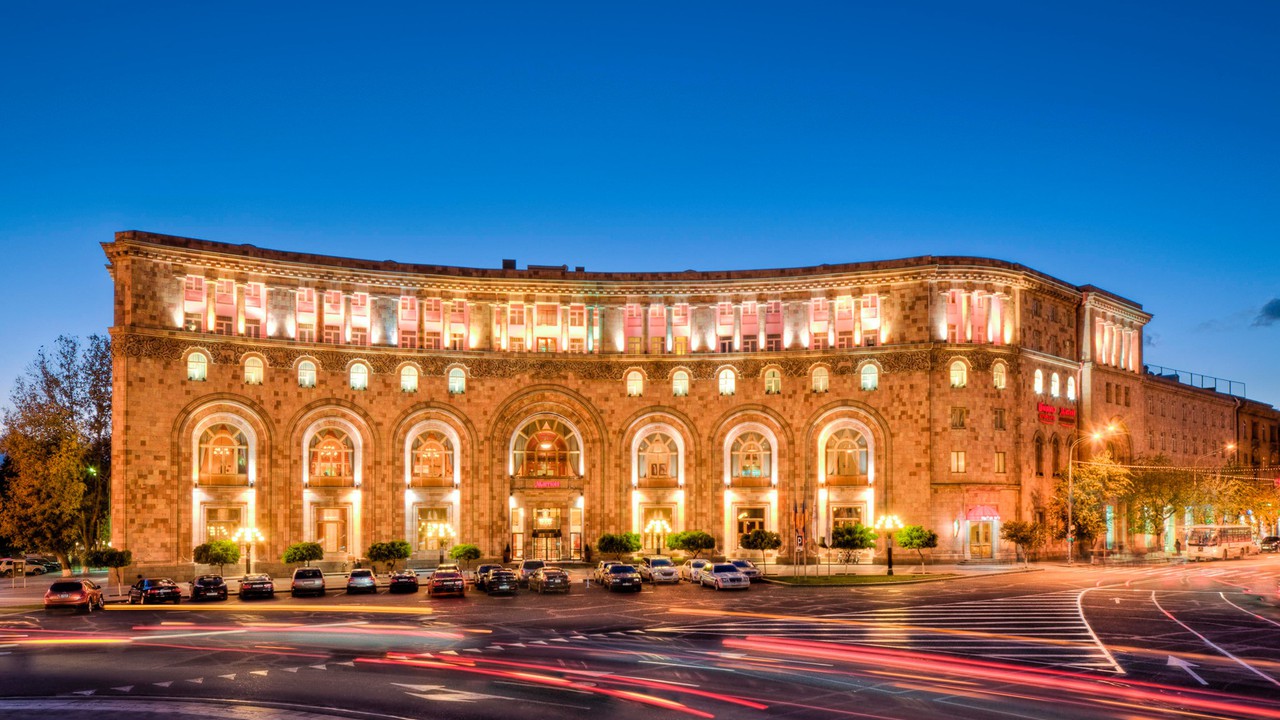 ''Armenia Marriott Hotel Yerevan'' is an exceptional hotel brand, managed internationally and located in the heart of Yerevan's cultural and business center, Republic Square. The hotel boasts a unique history, with its building being recognized as an immovable monument of history and culture in the ''Kentron'' administrative district.
Constructed in 1950, the hotel building is made of Armenian pink tuff and features a sturdy basalt foundation, with architects Mark Grigoryan and Eduard Sarapyan leading the construction and Konstantin Altunyan as the designer-author. The hotel began operating as the "Armenia" hotel in 1958 and served as the primary tourist hotel during the Soviet era.

Following the collapse of the Soviet Union, the hotel underwent a complete renovation in 1998 to meet international standards and was renamed "Armenia Marriott Hotel Yerevan." The hotel features three separate buildings: the Ararat, Armenia, and New buildings, each with its own unique charm and character.

The hotel offers accommodation in two buildings - the Ararat and Armenia buildings, catering to guests who prefer a quiet or more dynamic environment, respectively. The newly constructed guest rooms are elegantly furnished and comply with international standards. Many rooms offer a stunning view of Mount Ararat and Republic Square. The hotel provides non-smoking and disabled-friendly rooms and facilities.
Guests can stay fit at the fully-equipped gym and relax at the spa center. For lunch or dinner, there is a wide variety of Italian cuisine to choose from. The hotel also hosts a range of events, from romantic weddings to business meetings. Overall, the hotel is an attractive option for guests seeking a comfortable and luxurious stay in Yerevan.