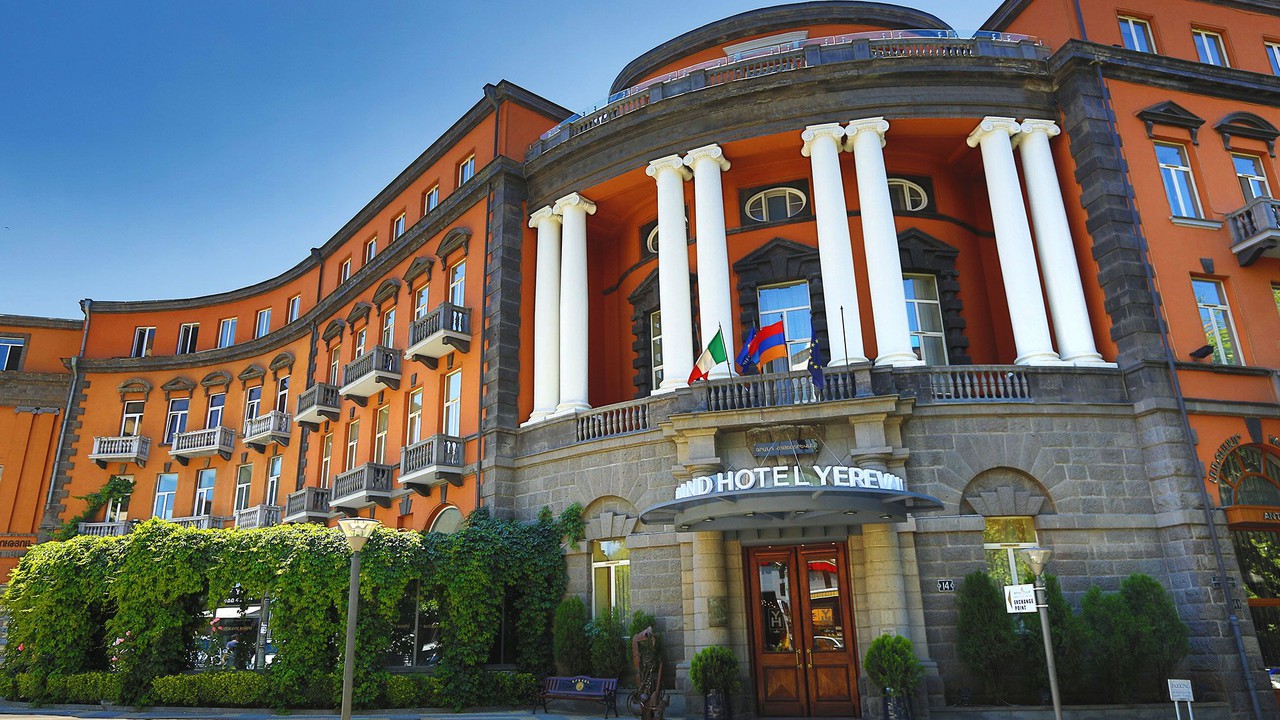 "Grand Hotel Yerevan," located in the city center - on Abovyan Street, is one of the oldest and most prestigious hotels in modern Yerevan.
This historical hotel, designed by the renowned Soviet
and the first architect of Yerevan
Nikolai Buniatyan, was opened in 1926.
It was known as the "Intourist Hotel", named after the Intourist agency, which was the regulating body of the hotels and tourism within the Soviet Union.
Since its inception, "Grand Hotel Yerevan" has been a favorite destination for visitors looking for elegance and sophistication. It has served as a source of creative inspiration for several generations of intellectuals and artists. During the 1930s, the hotel became the regular meeting place of the intellectuals of the city including Yeghishe Charents, Yervand Kochar and Vahram Papazian.

Rich cultural and historical heritage of the hotel gives it a unique charm that attracts visitors from all over the world.
The hotel was reconstructed by the Italian construction company ''Renko'' in 1999-2000, after which it underwent a complete renovation in 2009.
The hotel's spa center, outdoor swimming pool, and Italian restaurant with a stunning view of "Charles Aznavour" square are just a few of the features that make this hotel stand out. The hotel's elegantly designed and comfortable rooms are equipped with all the necessary amenities to ensure guests have a comfortable and enjoyable stay. In the evenings, guests can enjoy the unforgettable melodies of live piano, saxophone, and harp music.