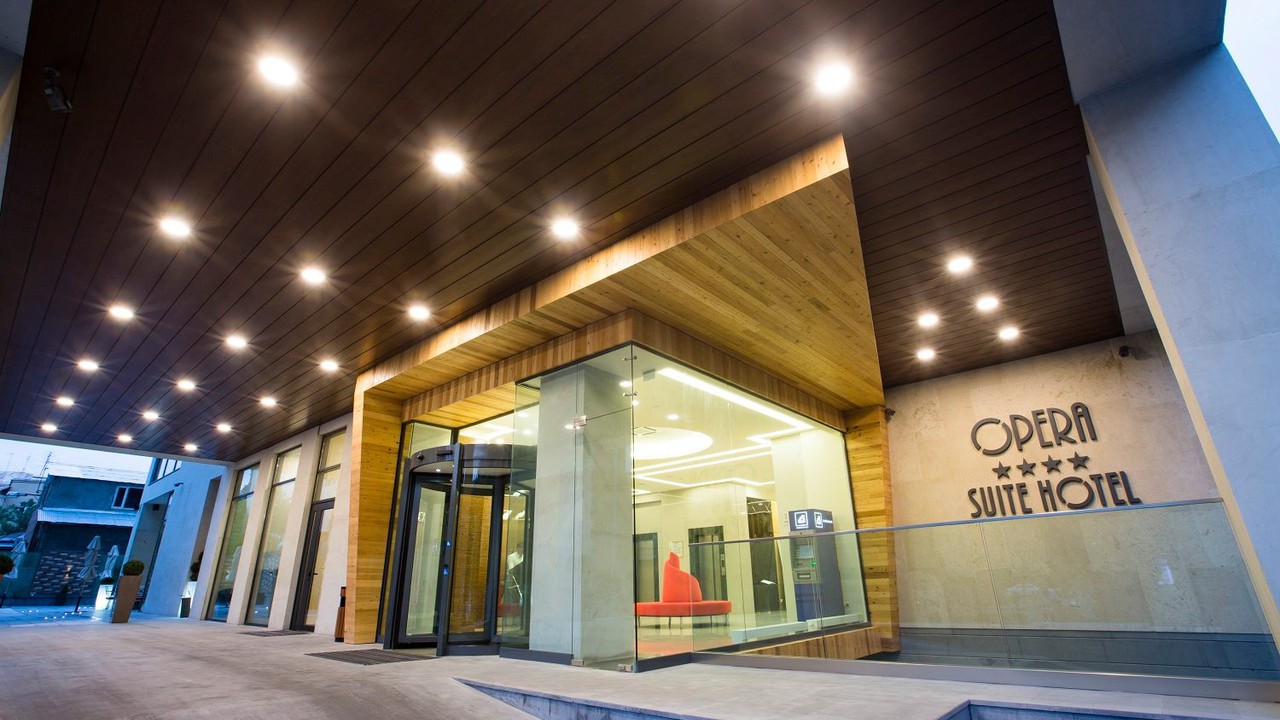 "Opera Suite Hotel" is a luxurious and elegant hotel situated in the heart of Yerevan, one of the oldest yet modern cities in the world. It offers guests a remarkable stay experience with its top-notch facilities.
The hotel's beautifully designed rooms, featuring Italian furniture, elegant colors, and separate areas for work, dining, and relaxation, are sure to provide guests with the utmost comfort.
On the first floor of the hotel, the "Lobby Bar" offers a chic and stylish atmosphere for guests to enjoy a drink and relax.
The hotel's "Bon Appetit Buffet" restaurant and the cafes inside serve a rich menu of delicious dishes while offering a stunning view of the city center. Meanwhile, the fitness center, located on the second floor, boasts the latest equipment and a Finnish wooden sauna.
For an unforgettable dining experience, the "Sinatra" restaurant on the 12th floor offers a panoramic view of the city center, where guests can indulge in various dishes, including traditional Armenian cuisine.
The hotel's meeting and conference halls are equipped with all the necessary facilities for hosting any business event, from meetings to international conferences.
Thanks to its prime location, the hotel is just a few minutes away from major attractions, such as the Cascade complex, Lovers' Park, and the National Academic Theater of Opera and Ballet, making it an even more appealing choice for travelers.