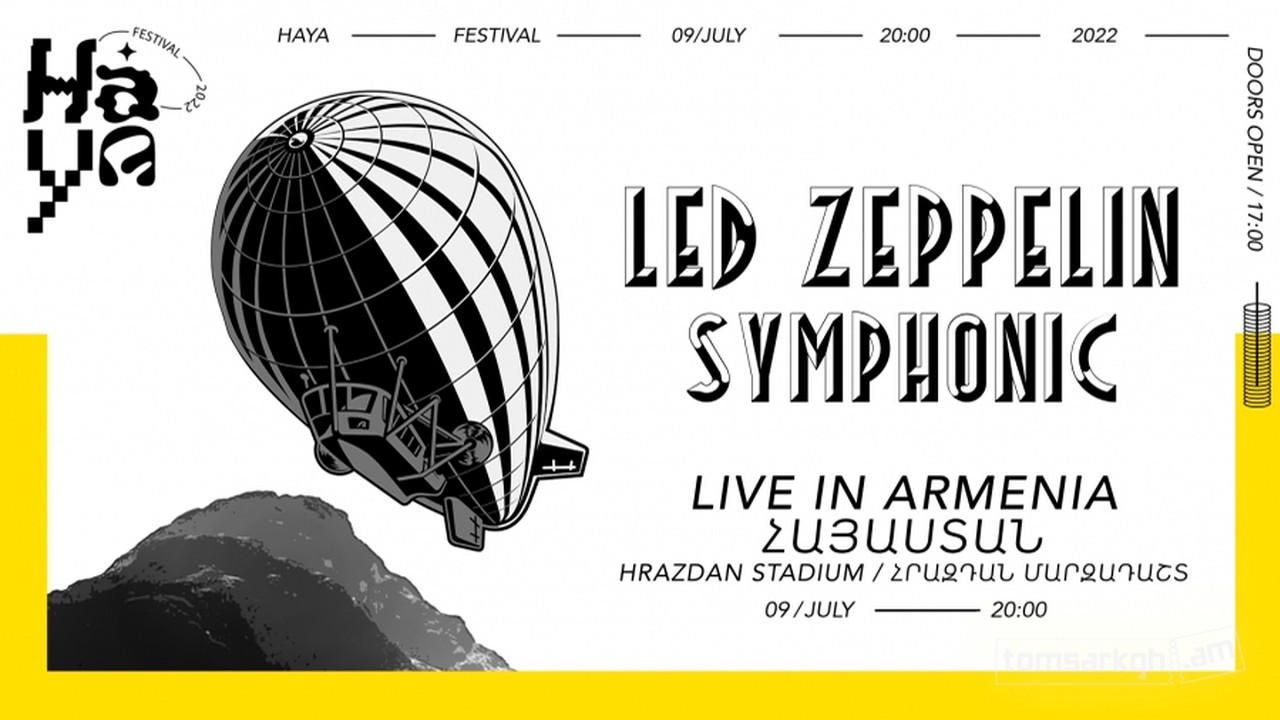 Haya Festival presents the Led Zeppelin Symphonic project in Armenia.

The music of the legendary group is performed by the phenomenal performers from
London West End accompanied by the UK's finest rock band and symphonic
orchestra. A total of 25 songs are featured, including fan favorites: Whole Lotta
Love, Black Dog, Kashmir, Rock & Roll, Dazed & Confused, and Stairway to Heaven.
The project was created under the auspices of the legendary group members who
presented at the highly acclaimed premiere in London.
Save the date for the momentous concert on July 9th at Hrazdan Stadium of Yerevan.

The doors open from 17:00.
Food and beverage are available for sale. Tickets are selling fast!