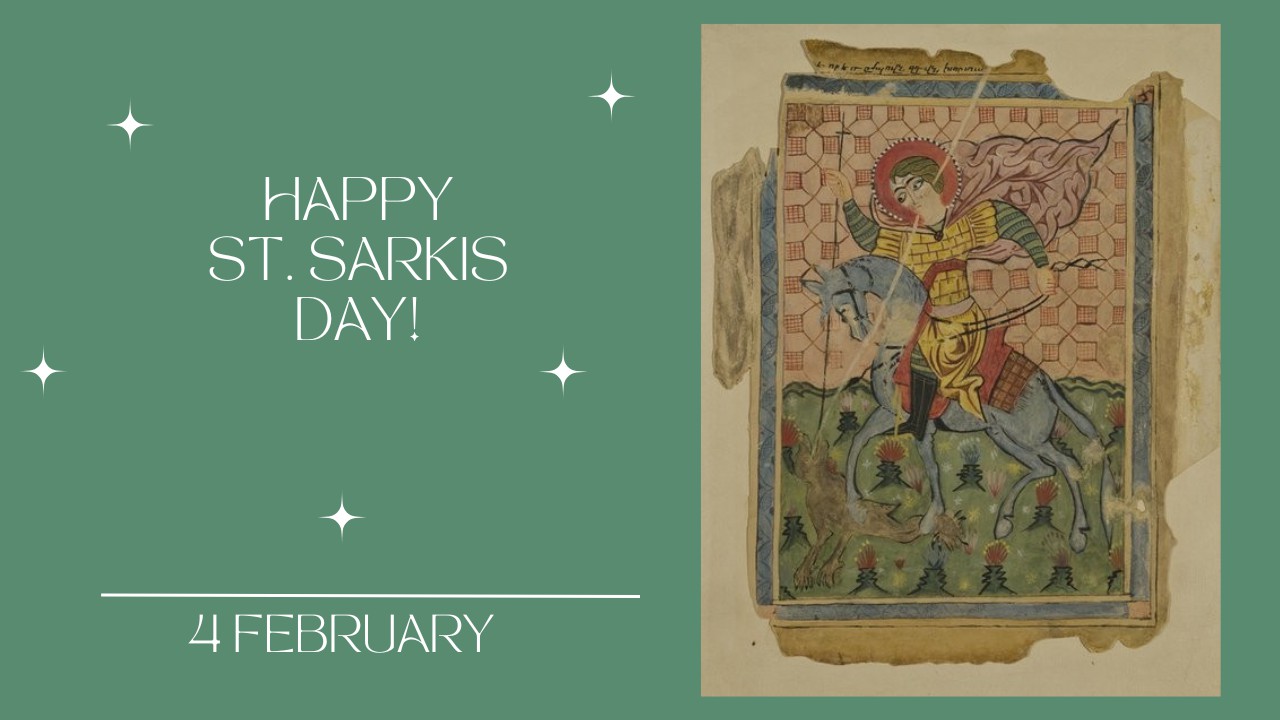 FEAST OF SAINT SARKIS - THE PATRON OF YOUTH AND LOVE
---
St. Sarkis is recognized as a Christian saint of Armenian Church. According to many sources, Saint Sarkis the Warrior is venerated as the Patron of youth and love.
The feast is celebrated between January 18th and February 23rd, on Saturdays, 63 days before the Easter. This year it will be celebrated on February 4.
He is a Saint who fulfills the dream of love. Many miracles happen thanks to his intercession. On that day young people pray so their love dreams true.
St. Sarkis the Warrior's day is celebrated in Armenia not only by liturgical rituals and prayers but also by a number of folk traditions. On the night before the feast, young people eat a salt pancake and expect a revelation in a dream: what kind of bride or groom is intended for them. As well as, they place a tray full of flour on the roofs or on the balconies of their houses. They believe that if they find the footprint of St. Sarkis's horse on the flour the next morning, their dreams will come true. 
People in love present each other cards, flowers, or sweets on the occasion of the feast.
On the day of the feast, a Divine Liturgy is celebrated in all churches. Following the liturgy, a special ceremony of blessing of young people is offered.