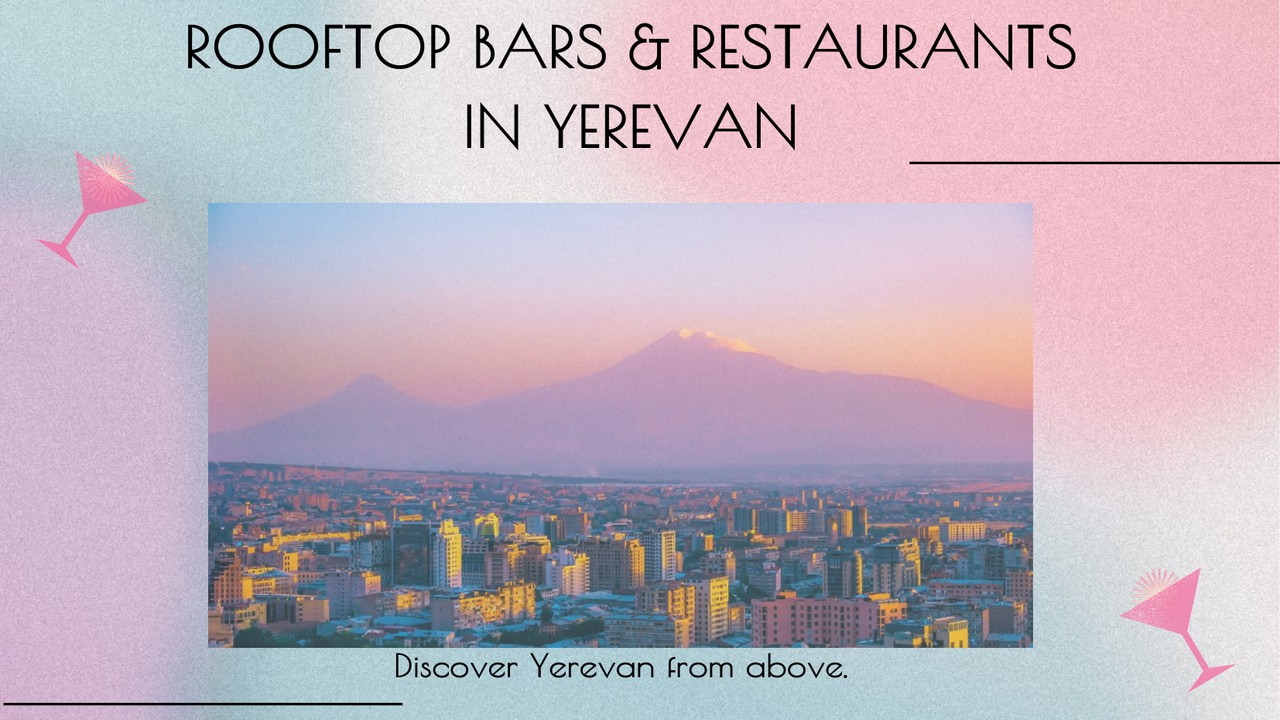 15 ENTERTAINMENT PLACES WITH THE MOST BEAUTIFUL VIEWS OF YEREVAN
---
Among the cities of the world, Yerevan, the capital of Armenia, stands out with its unique charm, location, landscape, architecture, and wonderful view of the Biblical Mount Ararat.
In cities, especially in the central areas, it is usually difficult to find tourist attractions with nature and landscape views, because the existing high-rise buildings do not provide this opportunity. That is why it is often impossible to build a new tourist destination in the city. And, perhaps, it is due to this fact that in many cities, the roofs of high-rise buildings are used as unique green areas, both in the form of gardens, cafes, restaurants, and bars, which give the city an interesting tourist attraction. In recent years, this phenomenon has also been formed in Yerevan and continues to develop, because it has become a new trend in the modern world.
Considering Yerevan's location and architecture, the Cascade complex offers the most impressive view of the city from the northwest side, and it's no coincidence that some of the best restaurants are located in this area. Another part of the city, where one can enjoy the panoramic view of Yerevan, is Nork Height. Here rises the Yerevan TV tower with a height of 312 meters, which, by the way, exceeds the height of the famous Eiffel Tower by 12 meters. Modern buildings, hotel complexes, and restaurants have been built and continue to be built on the slope adjacent to Nork Hill.
In the city center, there are several rooftop cafes and restaurants located on the roofs of high-rise buildings or hotel complexes, with the most beautiful views.
To enjoy all this, it is necessary to visit these places at least once to see and feel the real panorama of the city, especially in the evening.
Below is the list of rooftop restaurants and bars in Yerevan.
Let's discover Yerevan from above...
HOTEL ROOFTOP BARS AND RESTAURANTS
BUSINESS CENTER ROOFTOP AND SKY-HIGH BARS AND RESTAURANTS