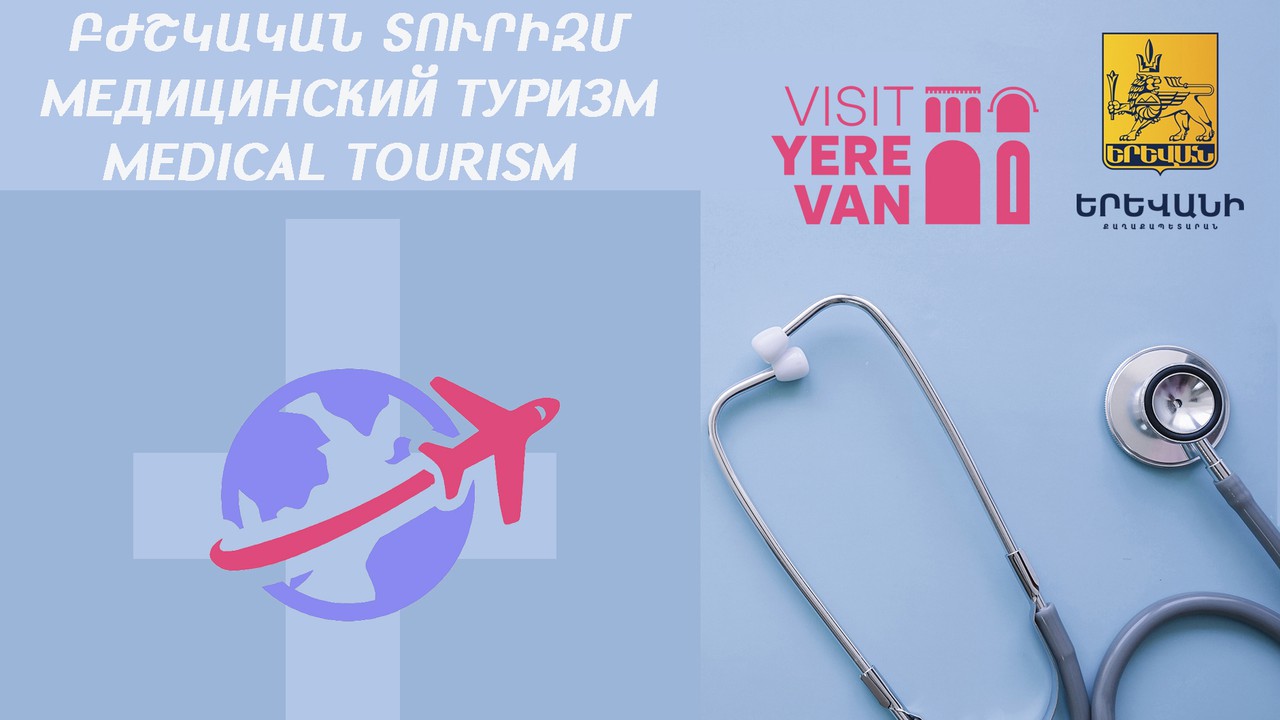 Today, tourism is an indicator of the development of civilization, a method of understanding the surrounding reality, and a way to improve the cultural level and recover the health of people.
Armenia is an attractive tourist destination with its rich historical and cultural heritage, diverse natural landscapes, delicious cuisine, and unique national traditions.
Armenia is also rich in natural healing resources - there are more than 350 mineral springs, including almost all types of balneological classification. The resorts offer wellness treatments for people with diseases of the respiratory tract and lungs, heart and blood vessels, the gastrointestinal tract, and many others. The most popular health resorts are Jermuk, Arzni, Tsaghkadzor, Dilijan, and the salt mines in Yerevan.
The development of urban tourism is closely linked to the development of information technology. Urban tourism is growing around the world, and medical tourism is one of the dynamically developing sectors of World tourism.  Armenia is becoming a popular destination for medical tourism in the past several years. Many people around the world are choosing Armenia as their destination due to its affordability, highly qualified doctors, and outstanding medical facilities. In addition, the high qualification of Armenian dentists and low prices for dental treatment have made this country one of the leaders in dental tourism.
The medical and health sectors of tourism together constitute one of the types of tourism in Armenia. The following types of medical tourism are distinguished in Armenia:
Plastic surgery
Dentistry
Ophthalmology
Aesthetic cosmetology
Physiotherapy

Other medical interventions
HYDROCHLORIC HEALTH CENTER IN YEREVAN
In addition to mineral springs and climatic resorts, Armenia is rich in deposits of rock salt, which has medicinal properties. The speleotherapy center is located in Yerevan on the territory of the Avan-Arinj salt mine. Speleotherapy is a method of treating respiratory diseases by a long stay in the microclimate of natural karst caves and salt mines. The center offers to undergo a course of therapy - 20 sessions in salt mines and an oxygen cocktail guarantee a therapeutic effect against asthma and protection against colds for a long time.

Leading local healthcare experts, tourism professionals, and related educators in Armenia have agreed to partner with the ''Medical Tourism Association'' to put some teeth into procedures and treatment opportunities that they believe will attract more patients (tourists) to the mountainous region at the ancient crossroads to western Asia and Eastern Europe.
With its growing reputation for being a safe, up-and-coming medical travel destination, a number of medical tourism companies have been established in the city, such as ''MedWay'' - a medical service company, which plans medical trips in Armenia, ''Avanta'' clinic which has many years of experience and has brought together modern dentistry, aesthetic medicine, and plastic surgery centers all under the same roof aiming to provide a comprehensive approach even for the most fastidious ​visitor, ''Nairi'' and ''Slavmed'' medical centers, ''Medical Armenia'' services center, as well as the famous ''Arzni Aesthetics'' surgical clinic in the city.
Yerevan is a great place for relaxation and entertainment, so a trip to Yerevan will have an excellent impact on your health and will give you physical and spiritual strengths.
Be healthy and get ready to have healthier and more beautiful travels.
Tourism Unit
Yerevan Municipality