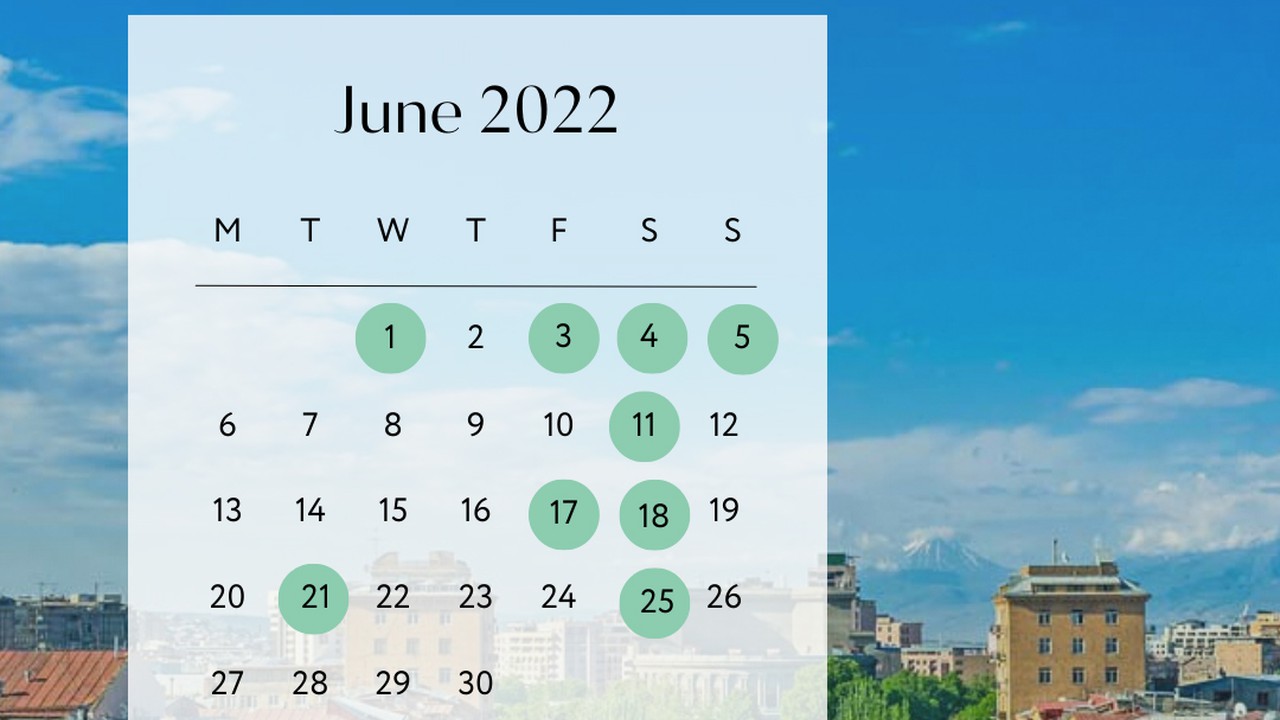 Each season in Yerevan has its own unique color and flavor and summer is no exception.
Yerevan is a city with a summer mood, along with all its attributes: the gentle sun, lovely cafes – open until late at night, cozy gardens, singing fountains and many others. The summer in Yerevan is full of entertaining and cultural events.
Summer events begin with the start of events dedicated to International Children's Day.
A special concert of classical music was organized in the park after Diana Abgar. The concert was organized by Yerevan Municipality on the event of the International Day of Children's Rights Protection. The State Symphonic Orchestra of Armenia led by the artistic leader and chief conductor Sergey Smbatyan was on stage.
The annual "Wine Days 2022" festival was held in the capital on June 3, 4, and 5. The Yerevan Wine Days is an ideal meeting point for wine lovers and winemakers. Each year several central streets of Yerevan get filled with warmth, positive emotions, and music and get wrapped in the light and laughter of slightly tipsy people. These days, locals and tourists have the chance to taste wines produced by the dozens of Armenian companies made from the local grapes and not only.
On June 5, on the occasion of World Bicycle Day and the 10th anniversary of the Federation of Cyclists a festive parade of cycling was organized with the support of Yerevan Municipality and the UN Armenian Office. The aim of the action was to boost the development of alternative means of transport in Armenia, particularly in its capital city.
On June 11, Khachkar Park hosted the "Utest Fest" food festival, which aims to present the rich assortment of Armenian traditional cookery to the public and to the guests visiting Yerevan.
Since June 17 art-loving community and tourists visiting the capital have the opportunity to take part in an exclusive exhibition dedicated to the jubilee events of the Museum of Modern Art  and the 90th anniversary of the museum's founder, art critic Henrik Igityan.
On June 18, the most colorful and brightest festival of the capital, Yerevan Color Festival 2022, will take place in the open-air parking of the Megamall Shopping Center.
International Yoga Day has been celebrated since June 21, 2015. June 21 was chosen because it is the longest day of the summer solstice.
The first solo concert of the popular French pop singer ZAZ in Armenia will take place on June 25 in Hrazdan stadium.
We look forward to having a wonderful time in the capital.