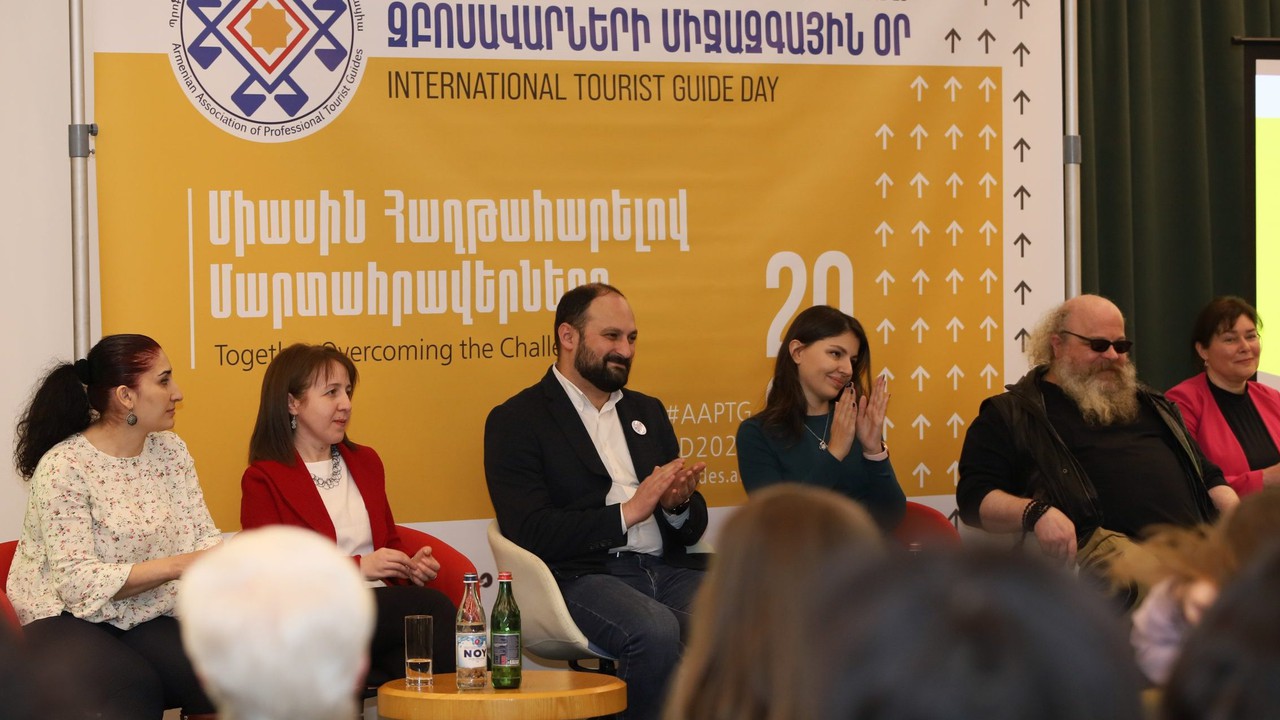 International Tourist Guide Day
---
On the 21st of February all over the world is celebrated International tourist guide day. Armenian Association of Professional Tourist Guides (AAPTG) organized a series of inspiring events dedicated to this day.
The events started on February 20 in Holiday Inn Hotel, where the forum on "Tourism during COVID-19 And in Post-war Armenia: Analyses and Forecast" took place. Ms. Zaruhi Orbelyan, vice president of AAPTG, Ms. Sisian Boghossian, Head of Tourism Committee of Armenian (Ministry of Economy), Mr. Gevorg Orbelyan, Head of Tourism Unit at Yerevan Municipality greeted and welcomed the participants. 
The speakers presented analyzes on "The Negative Impact of COVID-19 on International Tourism" which is based on the data and reports given by the World Tourism Organization of UNO. 
Head of Tourism Unit at Yerevan Municipality Mr. Gevorg Orbelyan Orbelyan, presented "Visit Yerevan" tourism platform, emphasizing the role of digital tools in the field of tourism in the Covid period.
In his speech, the president of AAPTG Yasha Solomonyan noted that the main goal of the association is the continuous education and development of tourist guides.  At the initiative of AAPTG, a series of events were organized within the framework of the day, the first one was "Let's go to Yerevan" free city tours, as well as a special thematic excursion for guides in Yerevan History Museum.