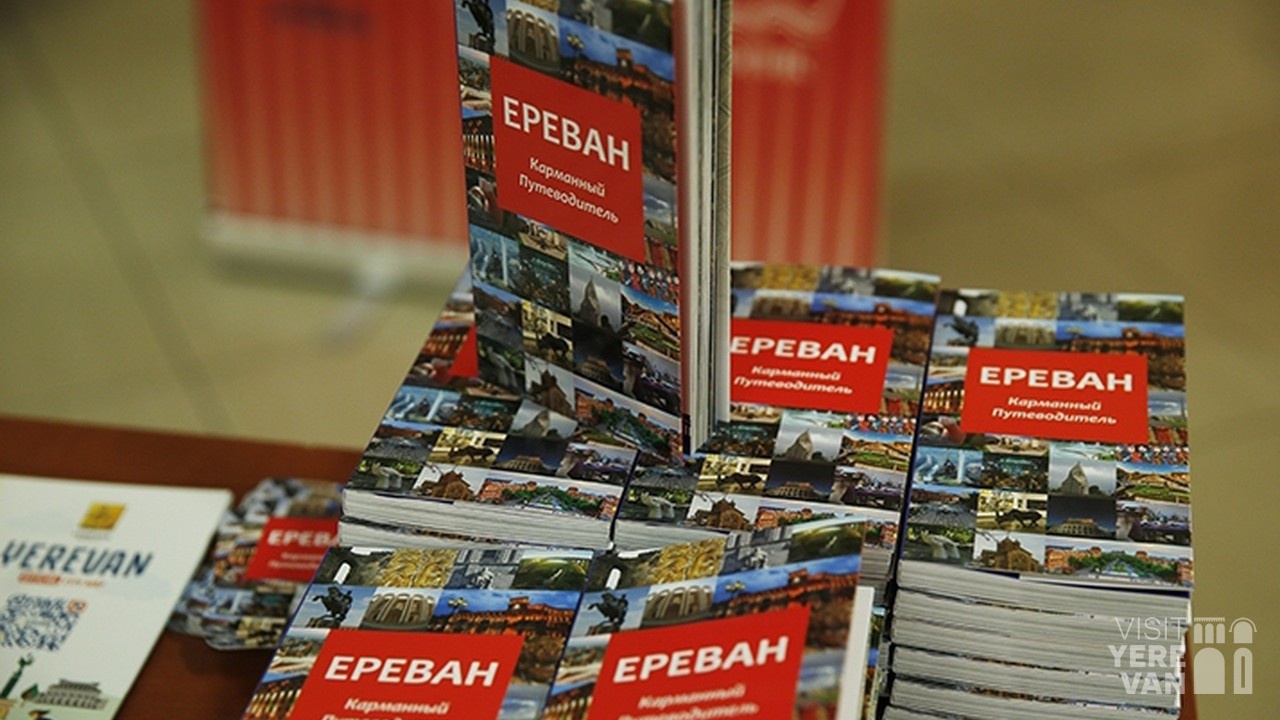 "Yerevan in Your Pocket" guidebook is already available in Russian
---
Yerevan Municipality has published the Russian version of "Yerevan in Your Pocket" guidebook.
---
The guidebook contains information on the historical and cultural sights and monuments of the capital city, its museums, theaters, hotels, entertainment areas, embassies and consulates as well as national peculiarities, restaurants, cafes and other places of interest. The brochure also has maps, phone numbers, websites; some sections are presented with QR codes as well.
The head of tourism division of Yerevan Municipality Department of Culture and Tourism Gevorg Orbelyan noted that the guidebooks are distributed to tourist companies and hotels. They can be bought at touristic info-centres of the capital.
Guidebook was published with the support of "Moscow House" in Yerevan centre.