SKYBALL
---
The balloon flights in Armenia.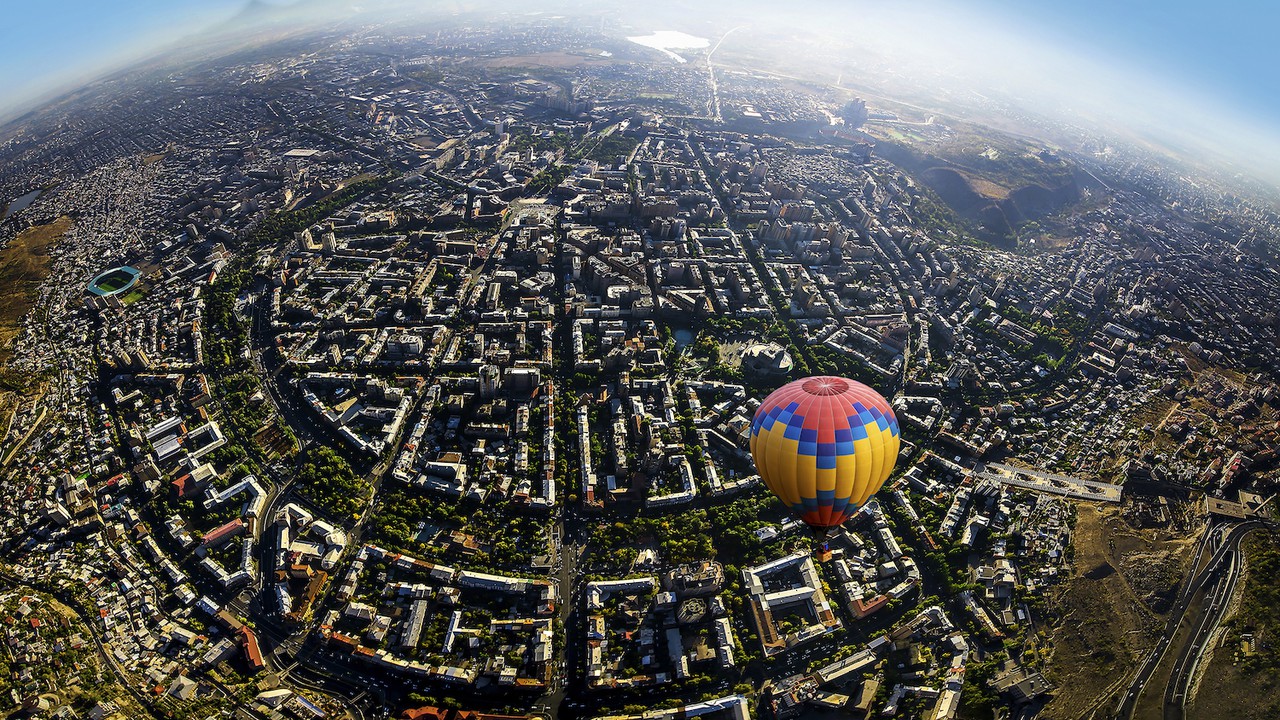 Experience unforgettable memories: take the time to admire breathtaking landscapes of Yerevan (Armenia) from the air on the hot ballon.
The flights are allowed and controlled exceptionally by Civil Aviation Committee of Armenia by experienced pilots with international qualifications.
---
When flying in a hot air balloon, it is advisable to wear comfortable, casual or sports clothing. Hats should be taken at any time of the year. During the flight, the wind is not felt, since the balloon moves with the air mass. It is recommended to wear waterproof shoes when flying in the morning as there may be dew on the take-off field. For safety reasons, clothing made from natural fibers such as cotton is preferred over synthetic clothing.
Due to the small size of the basket, it is not advisable to take large backpacks, bags. You can leave them in the accompanying car.
Tickets
Group and individual packages available.

Additional Information
Transfers to and from the launch spot  in a minibus. The service staff will pick you up from your accommodation and drive you to the take-off area.

The flight participants will take part in the preparatory process which lasts about 30 minutes.
The actual flight time is about an hour (40-90 minutes, depending on the direction of the wind).
The whole flight process is shot with GoPro professional cameras. The photos are handled to passengers after the flight.
The program lasts about 4-5 hours. The flights take place 1-2 hours after the sunrise. 
The height of the flight is up to 1000m.
The flights can be canceled or delayed because of unfavourable weather. Allowed speed is 5 m/s.
Children must be accompanied by their parents.
The total weight of passengers must not exceed 200 kg.