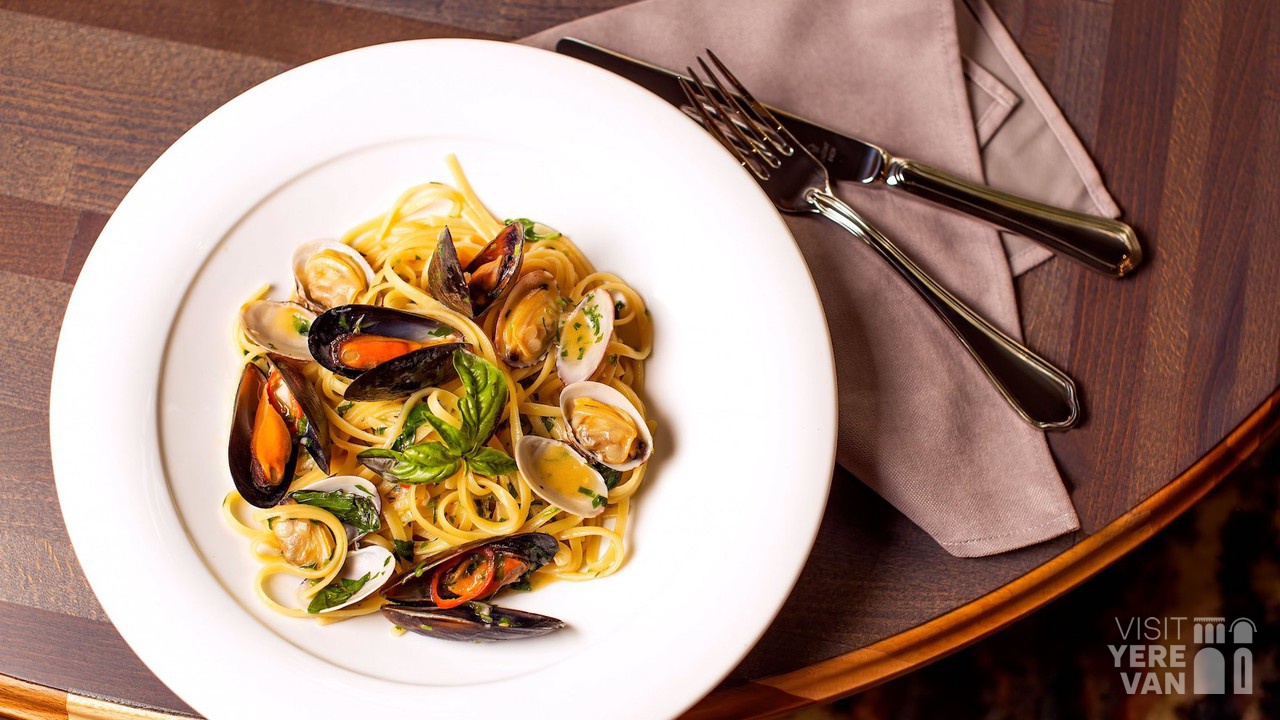 The chefs were guided by the principles of modern gastronomy while developing the menu of the concept restaurant "Casa Nostra" with Italian spirit.
The chef team has created delicious, hearty and at the same time aesthetic dishes from familiar products by using new and modern methods.
The restaurant's menu includes favorite traditional Italian dishes, from pizza, mussel pasta, vegetable risotto, seafood soup to octopus salad and fresh truffles. You can also try different types of fish in the restaurant: sea bass, dorado, salmon, tuna.