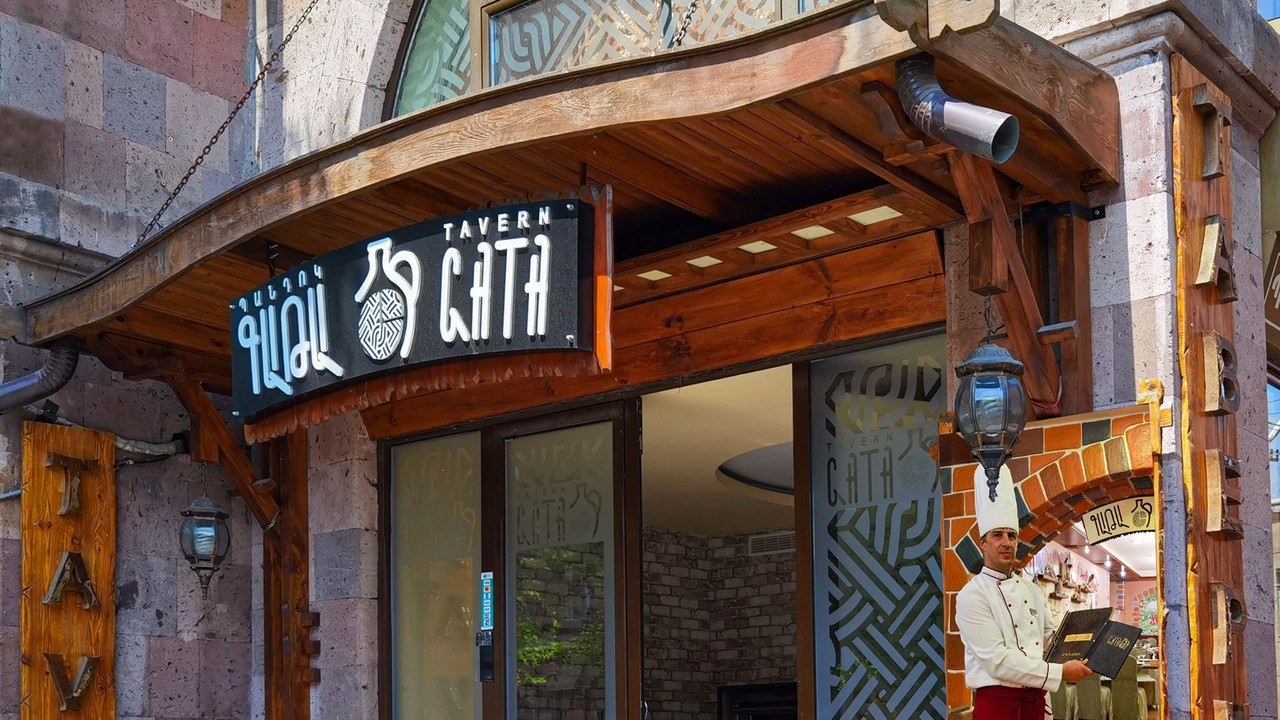 You can discover traditional Armenian dishes in a new way at ''Gata Тavern''. Armenian spirit exists in every corner of the restaurant: the unique and interesting solutions of hospitality, tasty dishes of Armenian cuisine, Armenian music, songs, and dances.
There are tastes that reflect a certain country. In Armenia it's the ''Gata'' which represents the country with its nation and culture. The traditional ''Gata'' is not just a dessert; it also has a valuable ritual meaning. At ''Gata Tavern'', you will find ''Gata'' of all kinds and tastes, as well as their stories.
Enjoy the most delicious dishes of Armenian and Georgian cuisine in a pleasant environment.