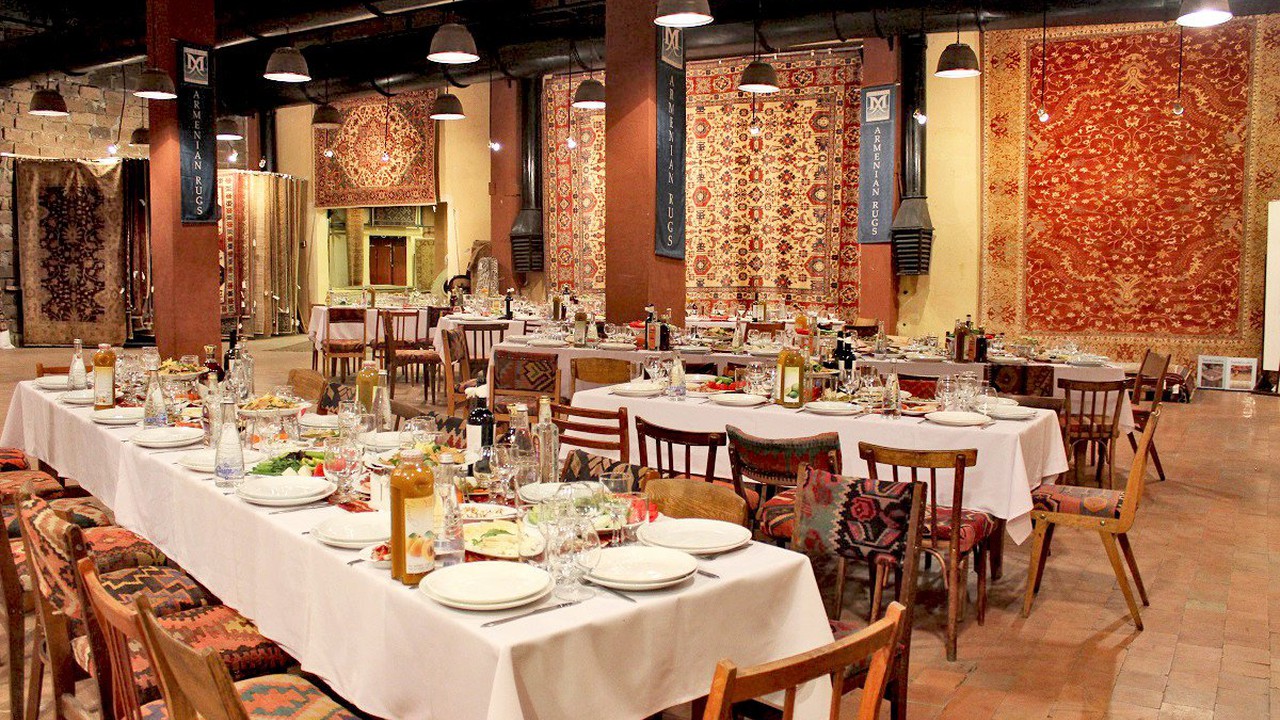 "Megerian Carpet"  restaurant opens its doors to hundreds of tourists and locals every day.
It is one of the most unique places in Yerevan, where visitors can get acquainted with Armenian culture and at the same time taste delicious dishes prepared by the best chefs of Armenia.
Guests can enjoy a walk through the Museum of Ancient Carpets after Hovhannes and Noemi Megerians, then they are welcome to try Armenian dishes at ''Megerian Carpet'' Restaurant.
Pleasant atmosphere, delicious and unique traditional Armenian cuisine, and magic carpets all around - these whole reflect the history and art of Armenia.